We've teased a lot of things from our Bedrock development. Here's a recap of all the sneak peeks.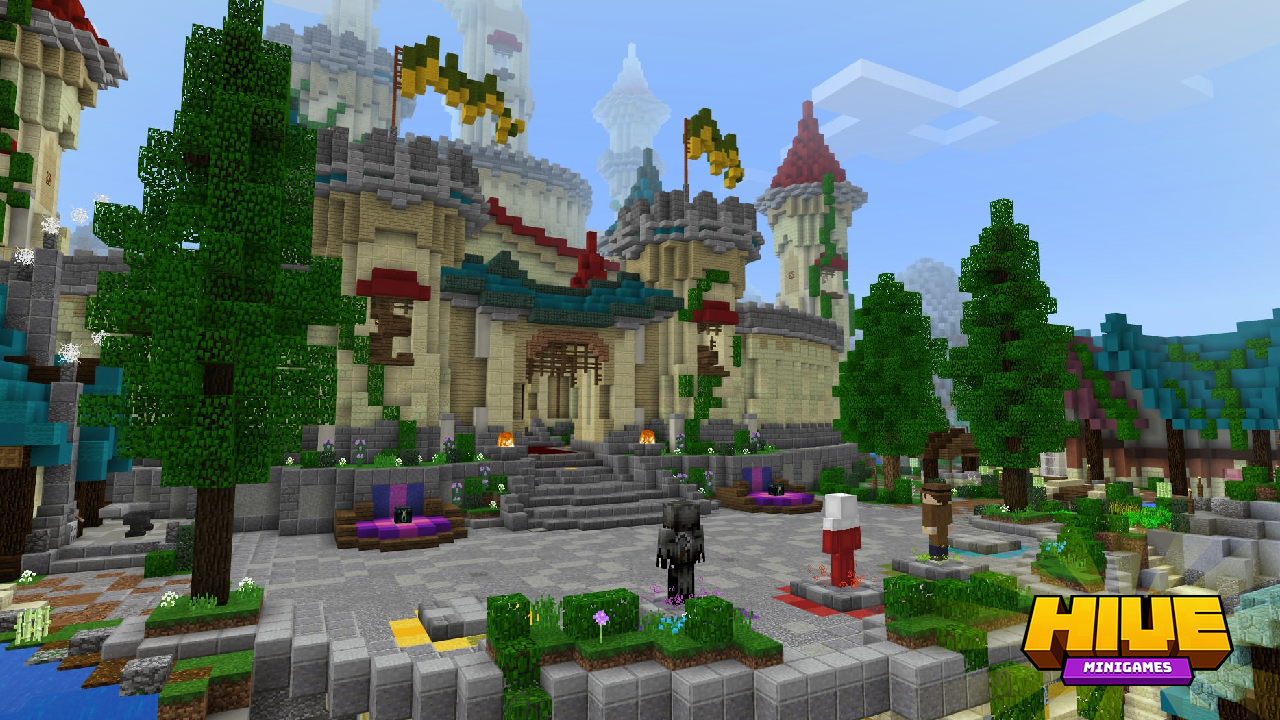 A very early preview of our Bedrock hub. Much like our Java server, all the hubs and official builds are by our hugely talented build team, Team Nectar. We're going for a very light, fun and friendly style for our Bedrock server. We think it's really beautiful and can't wait for you to be able to explore it.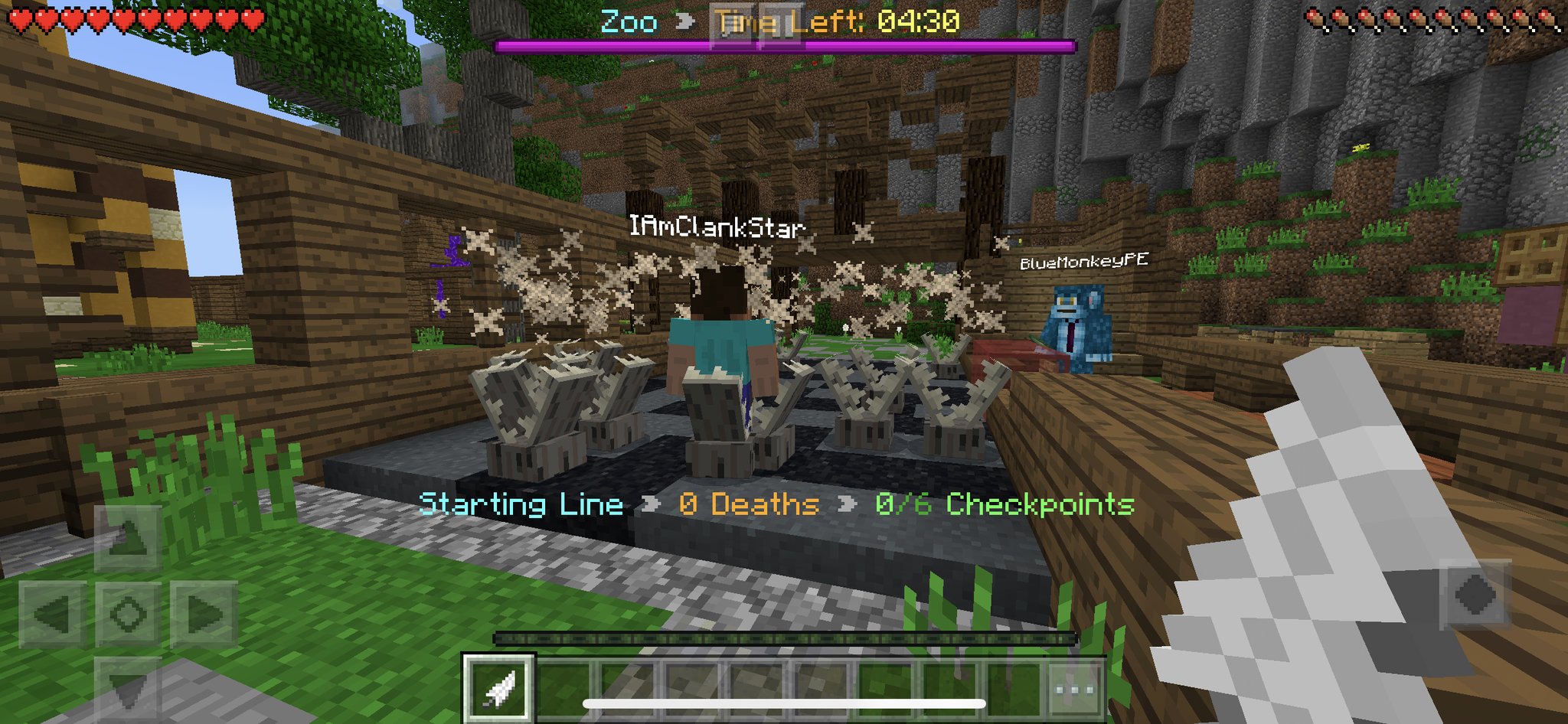 DeathRun is one of the launch games for our Bedrock server. Bedrock has many new and unique features we're taking advantage of. Pictured is a brand new trap, where fangs emerge out of the ground to eat you! We have many new traps such as poison cloud and huge mobs that fall and crush you!
It's time to detect! Can you find who the traitors are? Or are you a traitor yourself? Who can you trust? Trouble in Mineville is a fun role-playing game coming to our Bedrock server.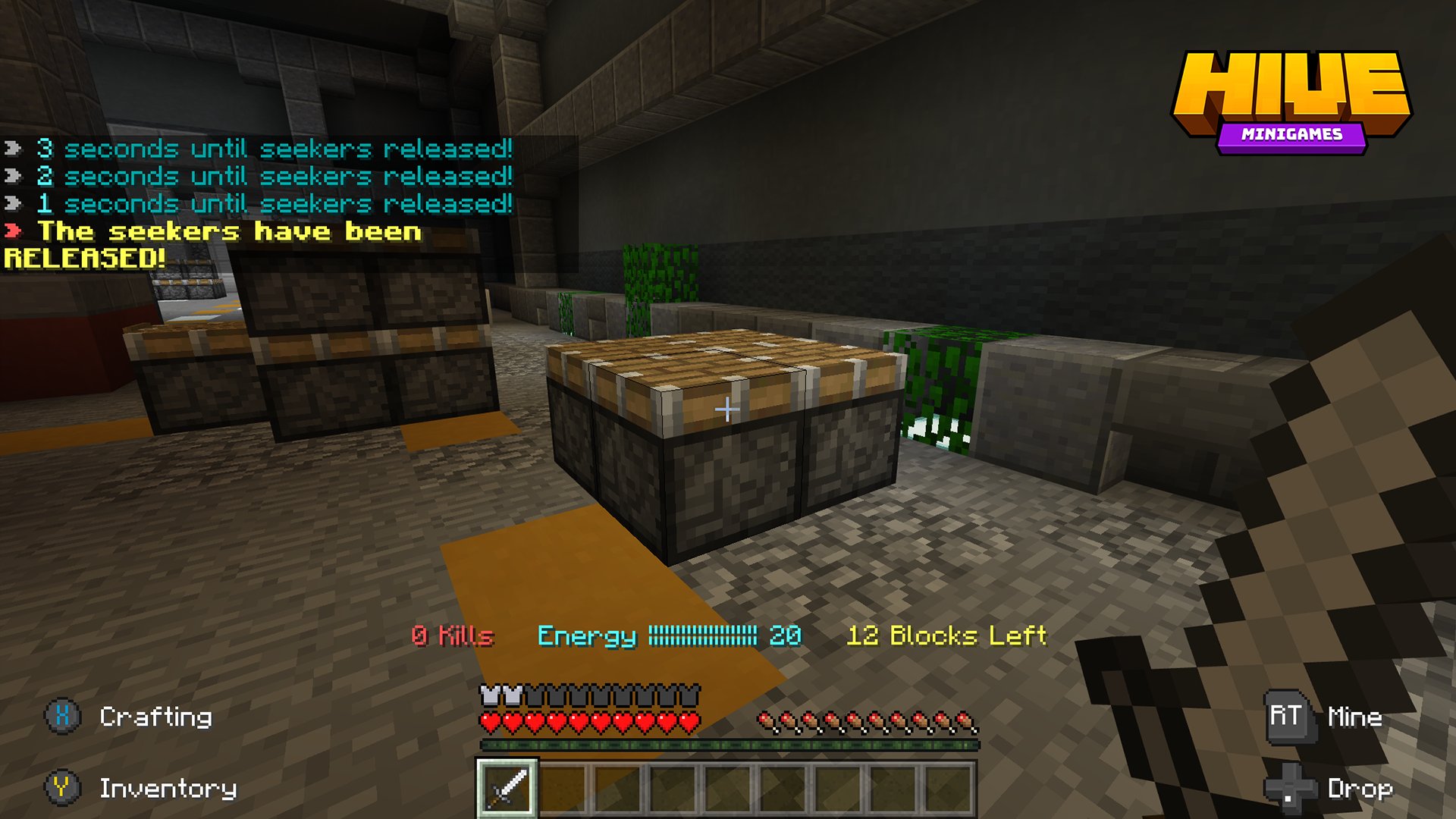 Are you great at hiding? Or do you have a keen eye for seeing something that's not quite right? Hide and Seek will hopefully be another one of our launch games. We've worked hard to make fluid, super smooth movement, custom damage hitboxes and a wide range of taunts.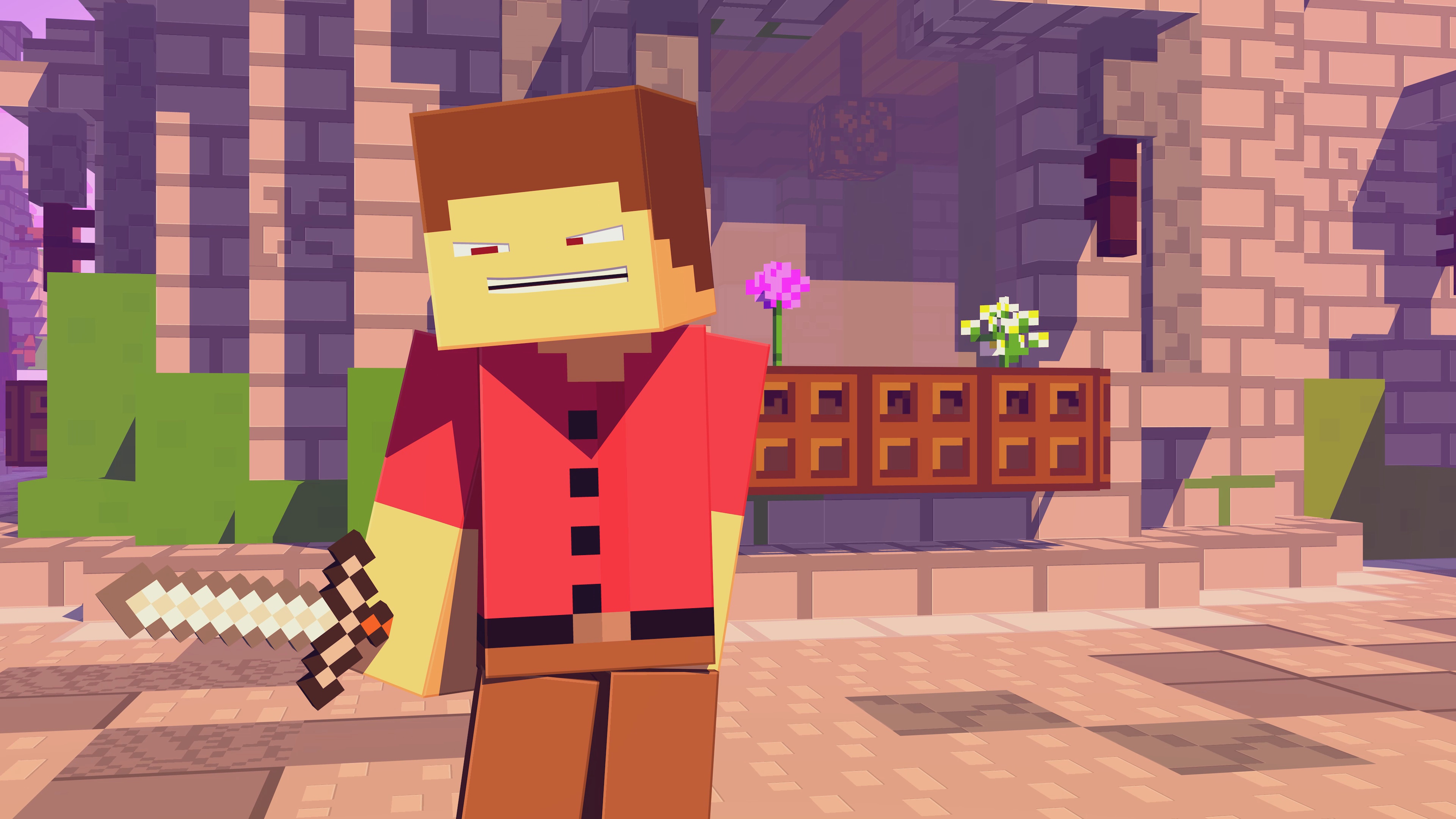 Finally, we're super proud to announce that we'll be releasing a 1:30 long animated launch trailer. We're really happy with it, and it's been a pleasure working with our friend BlueMonkey. Hopefully you get to see it soon.
Want to stay updated with all the teasers and behind the scenes news? Sign up to our newsletter below!