Global Play, Dragons and Dinos
It's time to talk about Global Play, the games we'll be launching with and... dinosaurs?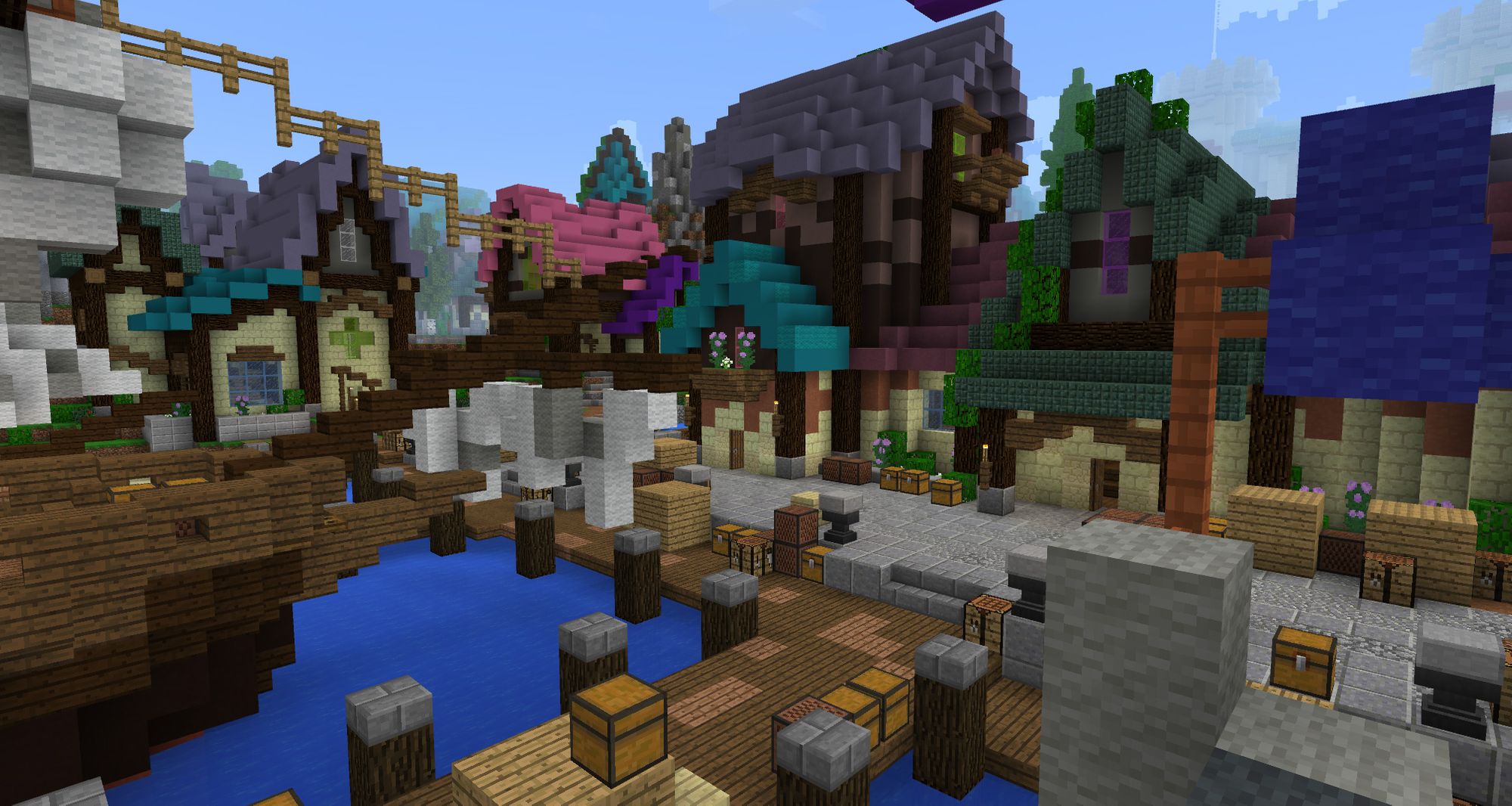 As we progress further into development we've got a better understanding of what The Hive server will be on bedrock. So, just for you... here's some super secret behind the scenes information!
Global Play
We're extremely happy to announce that we will be offerring multiple locations around the world to ensure you get the best connection possible. Although we may not launch with multiple locations, it's a high priority on our roadmap.
Users will be able to play with each other, even if you're from different countries. Our system will automagically move you and your friends around to make sure you all get the best connection possible.
Launch Games
We're happy to announce that we will be launching with at least these games. There might be more on the horizon that we're not quite ready to announce just yet...
Hide and Seek
This is one of the games we feel The Hive has always done best. We've spent a long time remaking this game designed specifically for Bedrock and we couldn't be happier.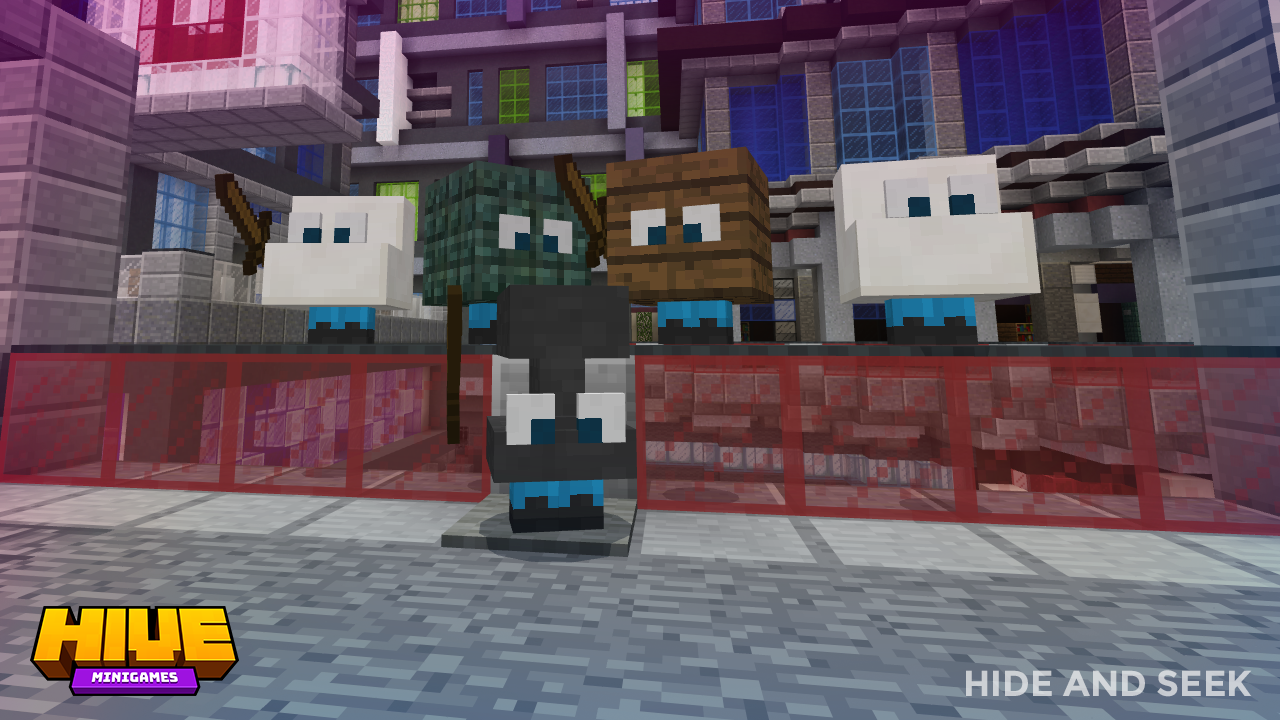 In this version every block has legs and eyes when not hidden (solid). PLUS you can unlock different legs and eyes to customise your blocks and look amazing! No resource pack is required. When you play Hide and Seek, we automatically transform you into these adorable blocks.
DeathRun
It's time to get your running shoes on and... RUN. Run through large and expansive worlds laced with fatal traps controlled by death himself!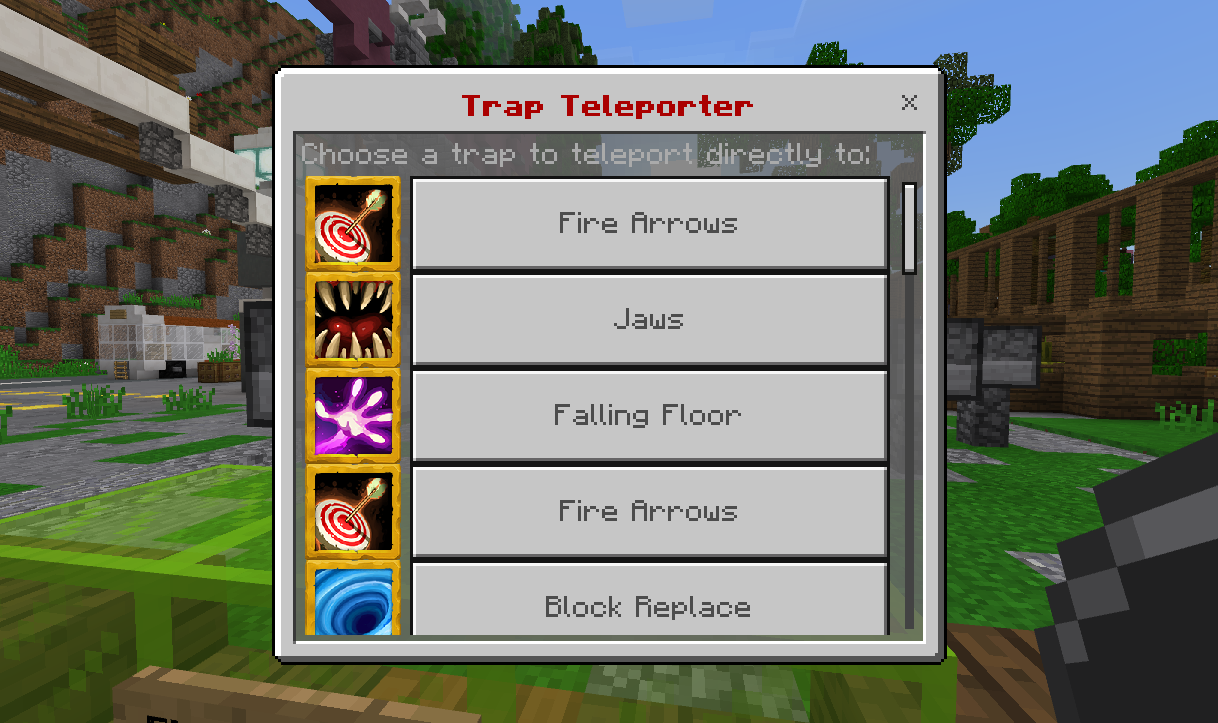 Bedrock has allowed us to do traps that have never been seen before on our Java network, from laser beams to body crushers. Deaths now have better controls and easier ways to skip and move around traps - optimised for the best Bedrock experience.
Trouble in Mineville
Something's not right in Mineville. It's normally a safe place, at least it was until the murders. Someone is killing off the citizens and they must be stopped. Who can and can't be trusted. Can you even trust yourself?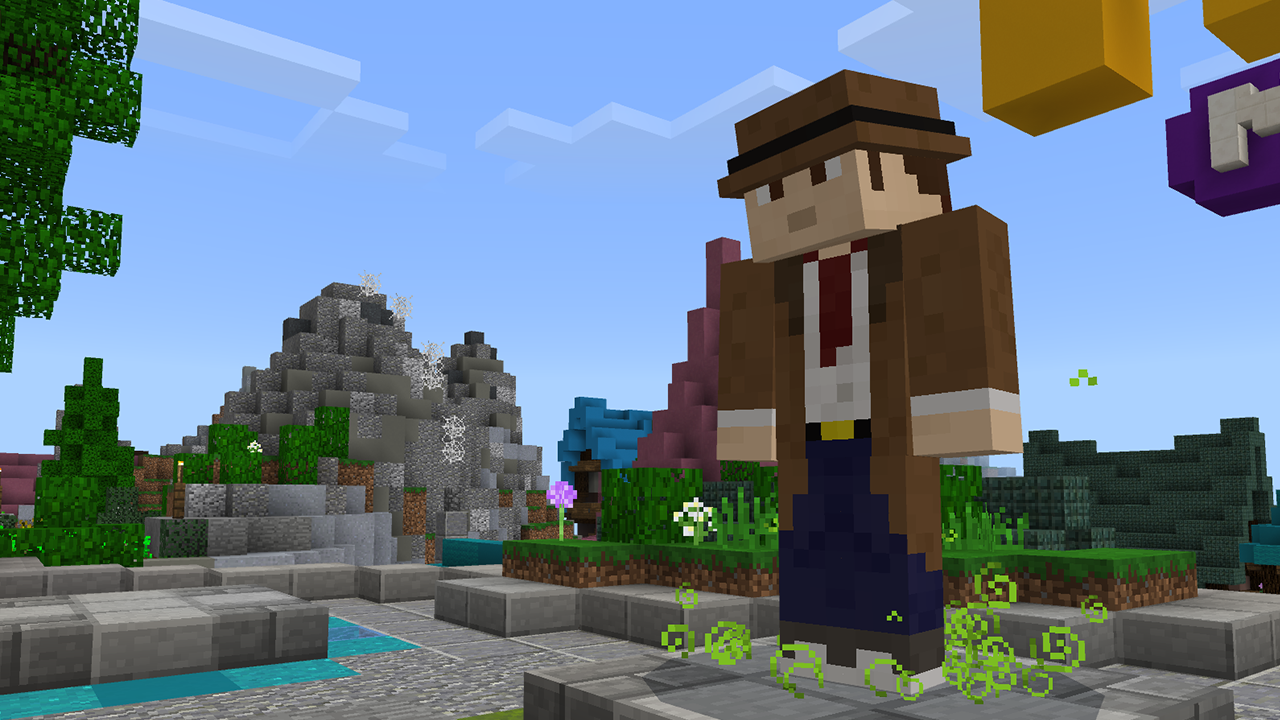 Trouble in Mineville is our take on a murder mystery game where you are assigned one of three roles: Detective, Innocent or Traitor.
Dragon Wars
Fight and protect your dragon. Your dragon has mythical abilities that can grant you and your team infinite respawns, but only while he is alive. Build up defenses for your dragon and try to eliminate all opposing forces in this fast paced PvP game.
More info on this and the other games soon! Maybe even a gameplay trailer of what to expect when we launch..
Cosmetics
The Hive has always been a server that strives to provide the fairest gameplay; as a result we don't allow you to level up items in games and buy better gear. Instead we're working on lots of completely original cosmetic content that can be acquired both by gold you earn in game; and Lucky Chests.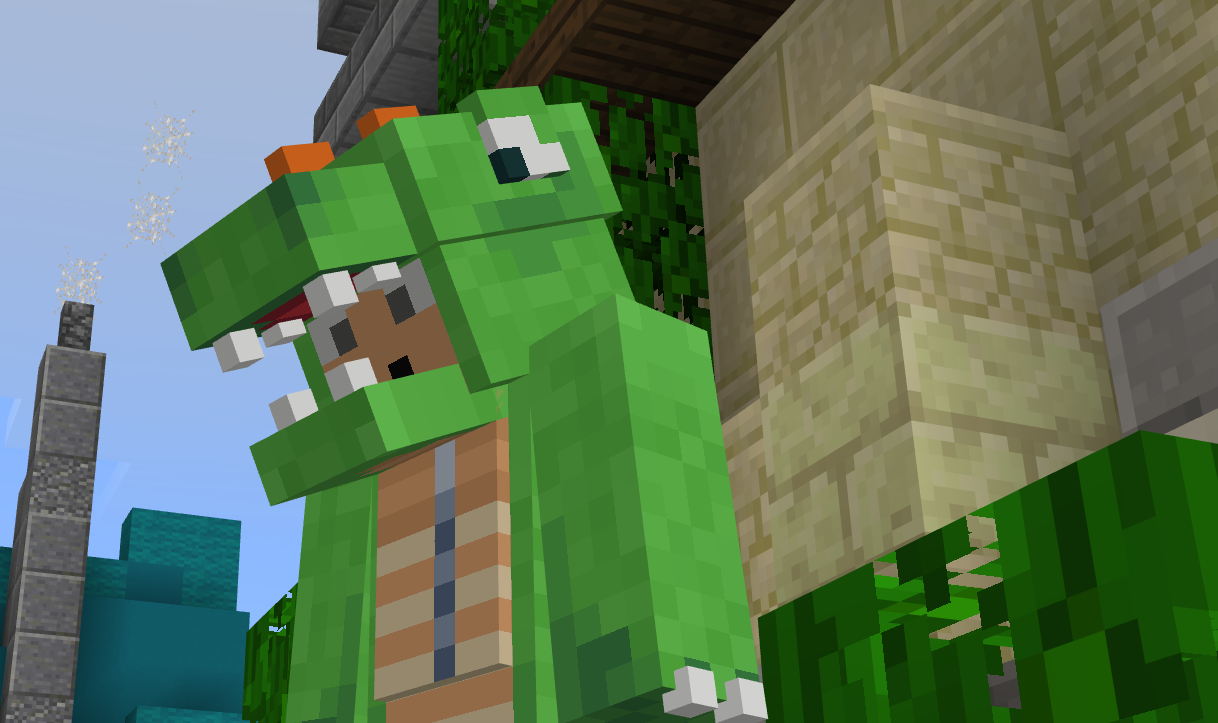 We have lots of awesome cosmetics such as costumes that change your appearance temporarily, custom mounts, hub gadgets/toys plus a wide range of emotes, particle trails and other fancy goodies.
Hive Level and Quests
Because we are building this server from the ground up, we've built in brand new features: Hive Level and Quests.
Hive Level is increased by gaining experience. You can gain experience playing games, doing quests or other fun activities (such as seasonal treasure hunts around our hub).
Quests are challenges that you can choose to take on. Each day the Quest Master randomly picks a set of quests for people to choose from. When you complete the quests you shall be rewarded with experience and sometimes special game-specific rewards.
The best part? For every level you gain on The Hive, you'll get a Lucky Chest absolutely free: meaning anyone can unlock cosmetics and look awesome.