It's the most wonderful time of the year at The Hive! You'll be sure to feel festive with updates new and old.
Christmas Hub
Jump straight into the holiday spirit with our brand new seasonal hub! Snow has settled, rivers have frozen, and the air is crisp and cool.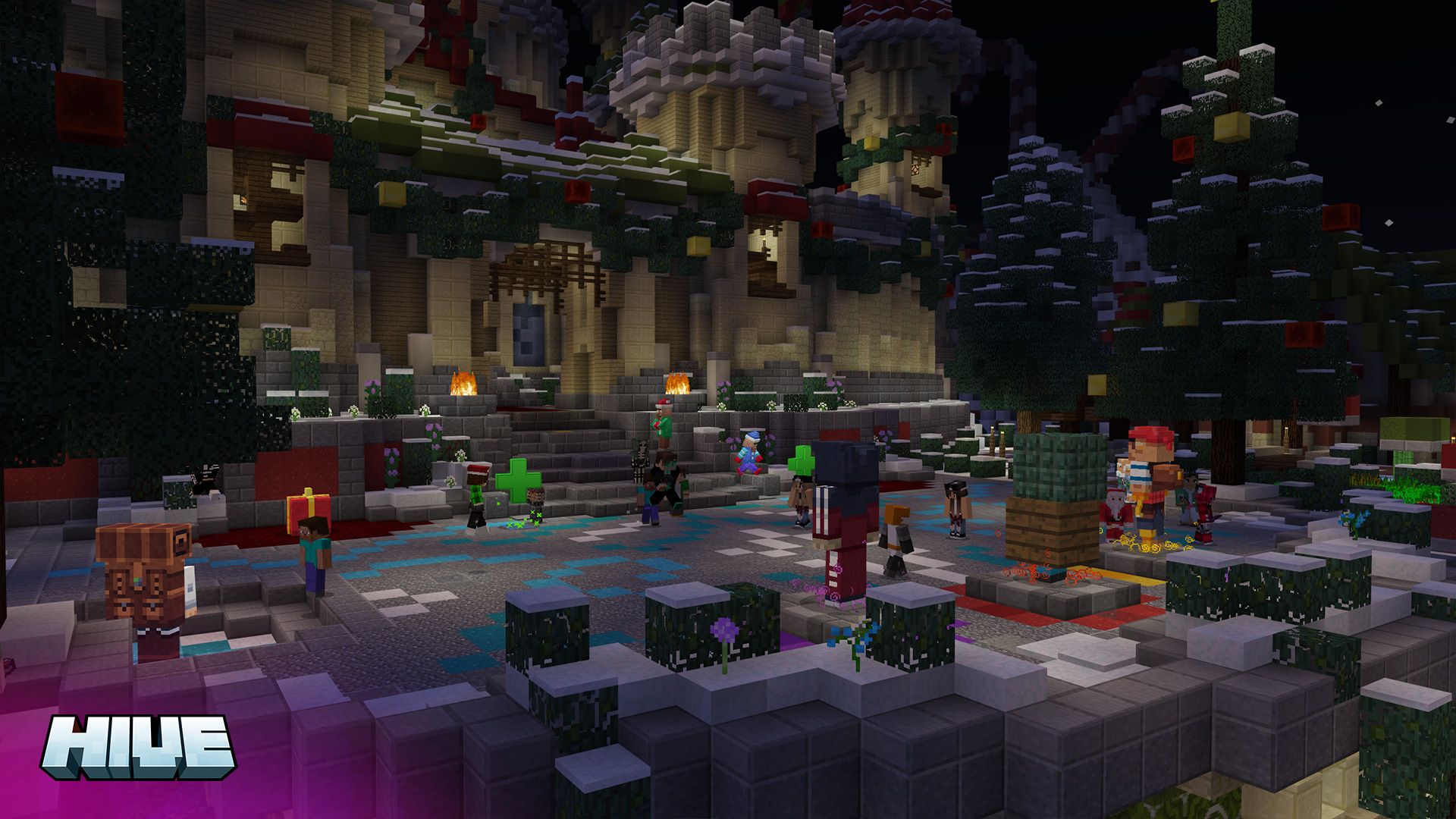 Santa's elves have come to visit, too! After a long flight, the Reindeer went to relax in different places around the hub. Find all the Reindeer to unlock an exclusive Christmas costume: The Blue Elf.
The hub shall thaw swiftly once Christmas has passed, so be sure to explore while you can!
It's a Mystery...
If you don't follow us on twitter (@theHiveMC), you may not have heard that a mystery is on it's way. We're currently working and prototyping our adaptation of the popular Roblox game: Murder Mystery.
A world of murder, mystery, and... many secrets. You'll be playing that soon, on The Hive. Fair Gameplay
We've done a lot of improvements to our anticheat and fair gameplay system. Our anticheat is always evolving and has already punished thousands of cheaters.
Skins are now expected to match many criteria to be considered fair for gameplay. If we deem a skin unfair for gameplay, it shall be replaced to a fair skin that we provide.
Chat has also been getting many improvements and we've made an active effort to implement systems that protect against spam.
Thank you
We're always so taken back by how great the players have been to us on this journey so far. It's fair to say we're quickly creating a strong community of the best Minecraft players.
More updates very soon!