The Buzz - August 2022 📰
August's edition of The Buzz, The Hive's bi-monthly newsletter.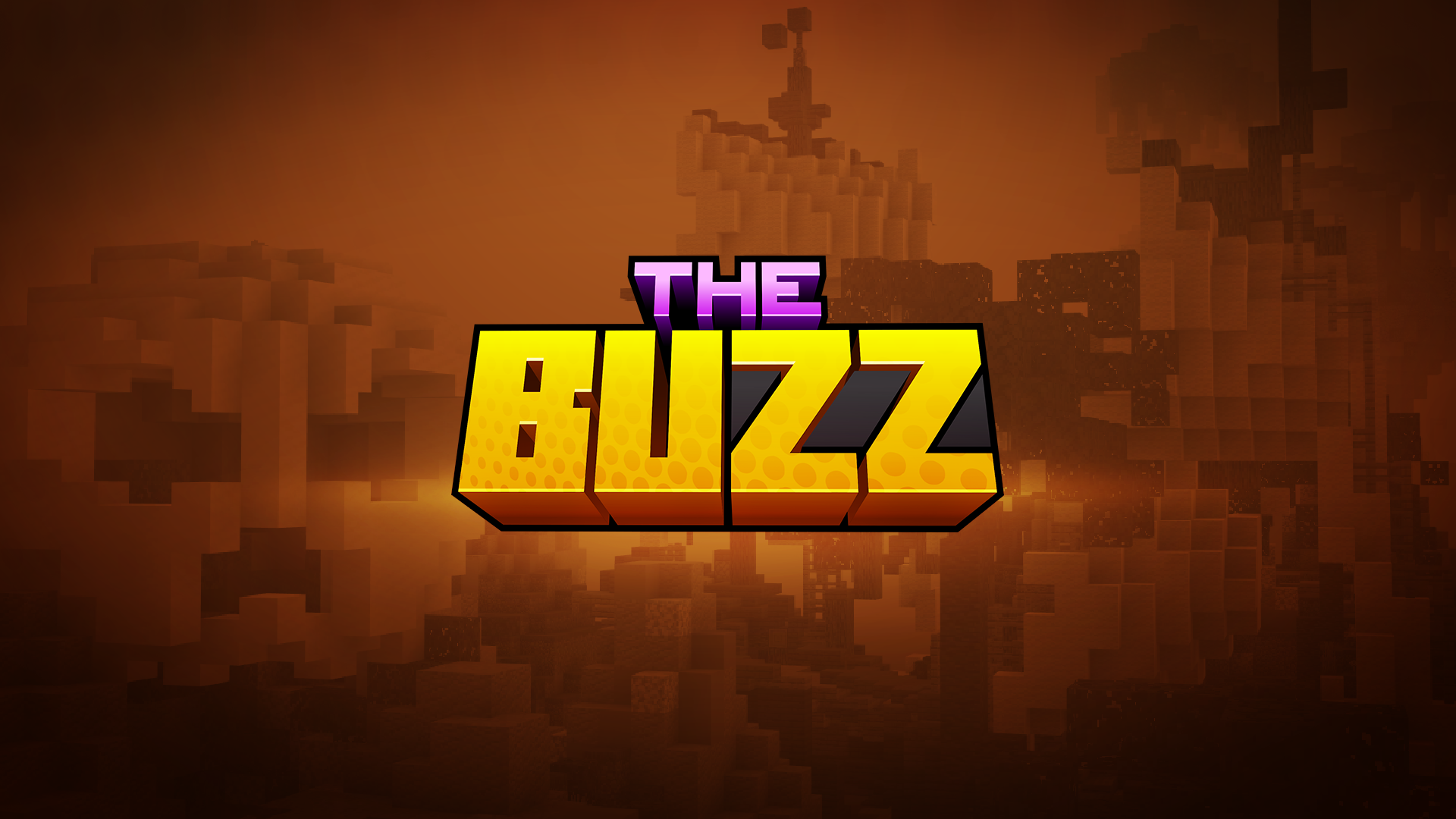 What's all the buzz about? Welcome to this month's edition of The Buzz! Your one-stop-shop for all things Hive.
In this newsletter, we'll be covering all of the latest Hive news and updates, as well as highlighting some of your awesome community creations!
If you don't want to miss out on news, exclusive competitions, and more, be sure to subscribe to our blog, by heading onto The Hive and typing /newsletter in chat. Everyone that subscribes will receive an exclusive Mail Bee costume!
---
News & Updates 📰
Ahoy there! It's been a busy couple of months on The Hive! July saw players take to the skies with the release of the first ever hub mounts, and last week a group of treasure-hunting pirates arrived on the island! Here's everything you might have missed.
Ahoy, me hearties! 🏴‍☠️
I hope you've been practicing your Pirate lingo! Last week, a band of pirates dropped anchor in the hub, and they're on the hunt for treasure!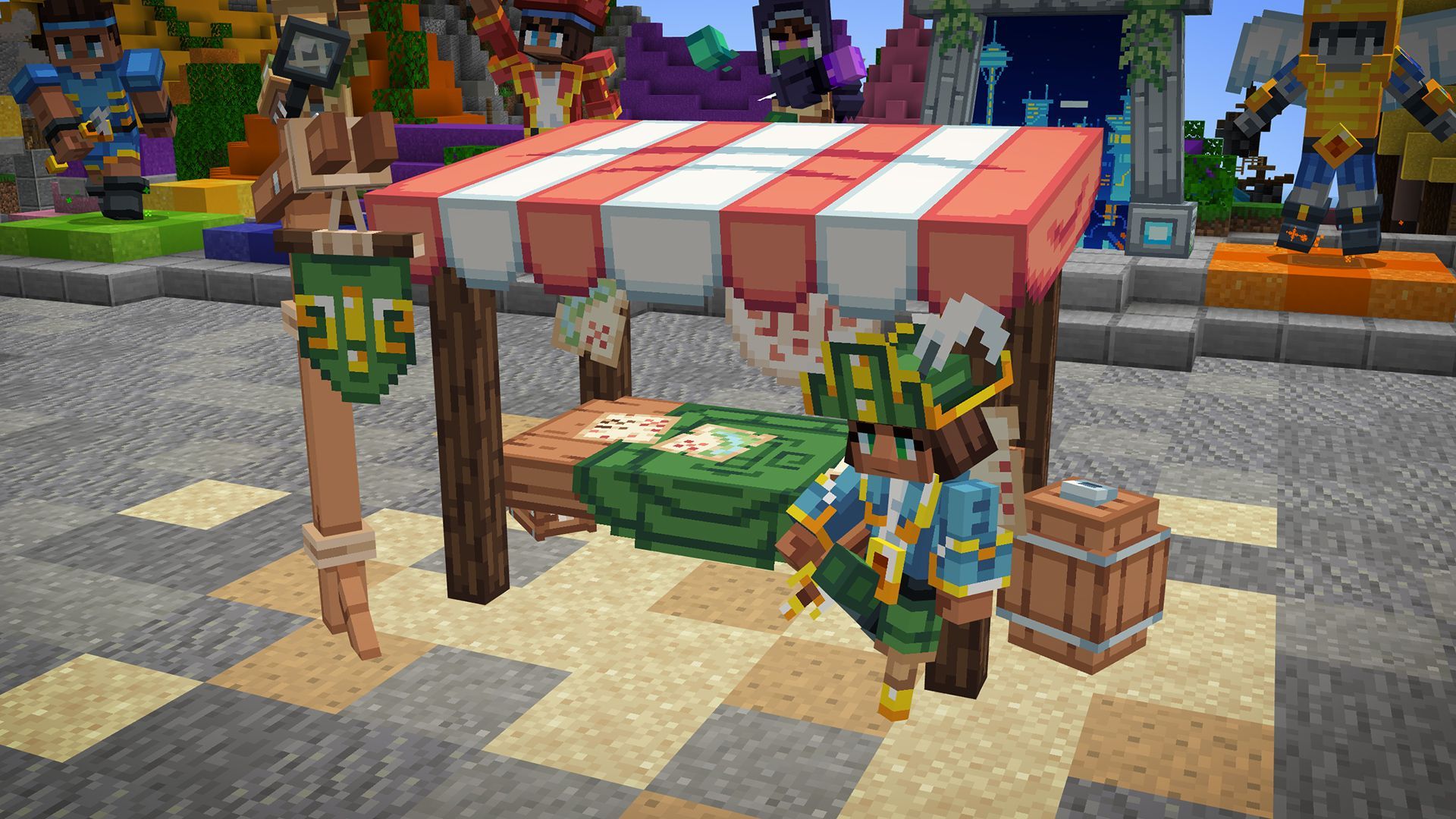 Having never visited the island before, the pirates are having some trouble finding the landmarks depicted on their maps, and have asked us landlubbers for some help.
Have you discovered the secrets of the Pirate Grotto yet? Be sure to talk to Olga in the hub to obtain a treasure map!
Take to the skies! 🚀
July saw the release of a brand new mode of transportation, hub mounts! Not only do these things look incredibly stylish, but they also fly, meaning you can now access places in the hub that you never could before!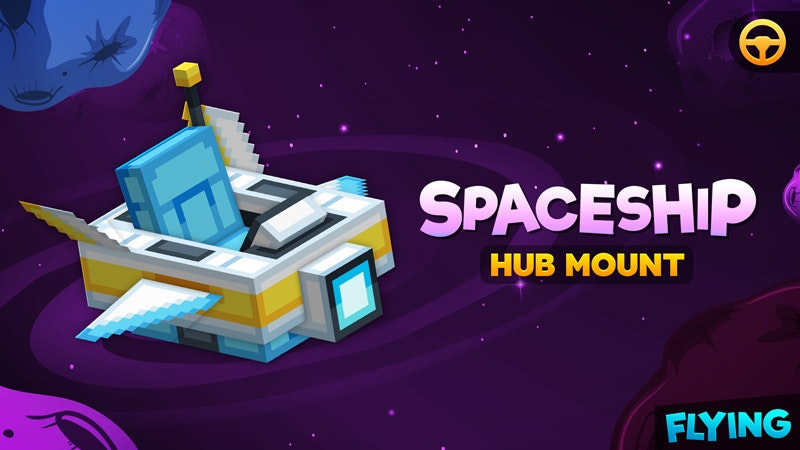 There are currently three mounts available, and each comes with its own special perks. The Cruiser comes in 6 different colors and lets you pick up 3 passengers, the Bumblebee is super fast, and the Spaceship... it's a spaceship! Look out for more awesome mounts arriving soon.
Fashion from the Deep Dark 😱
Earlier this month, something appeared from the Deep Dark... The Warden costume is currently available on the Quest Store, and it's one of our most popular quest store costumes yet!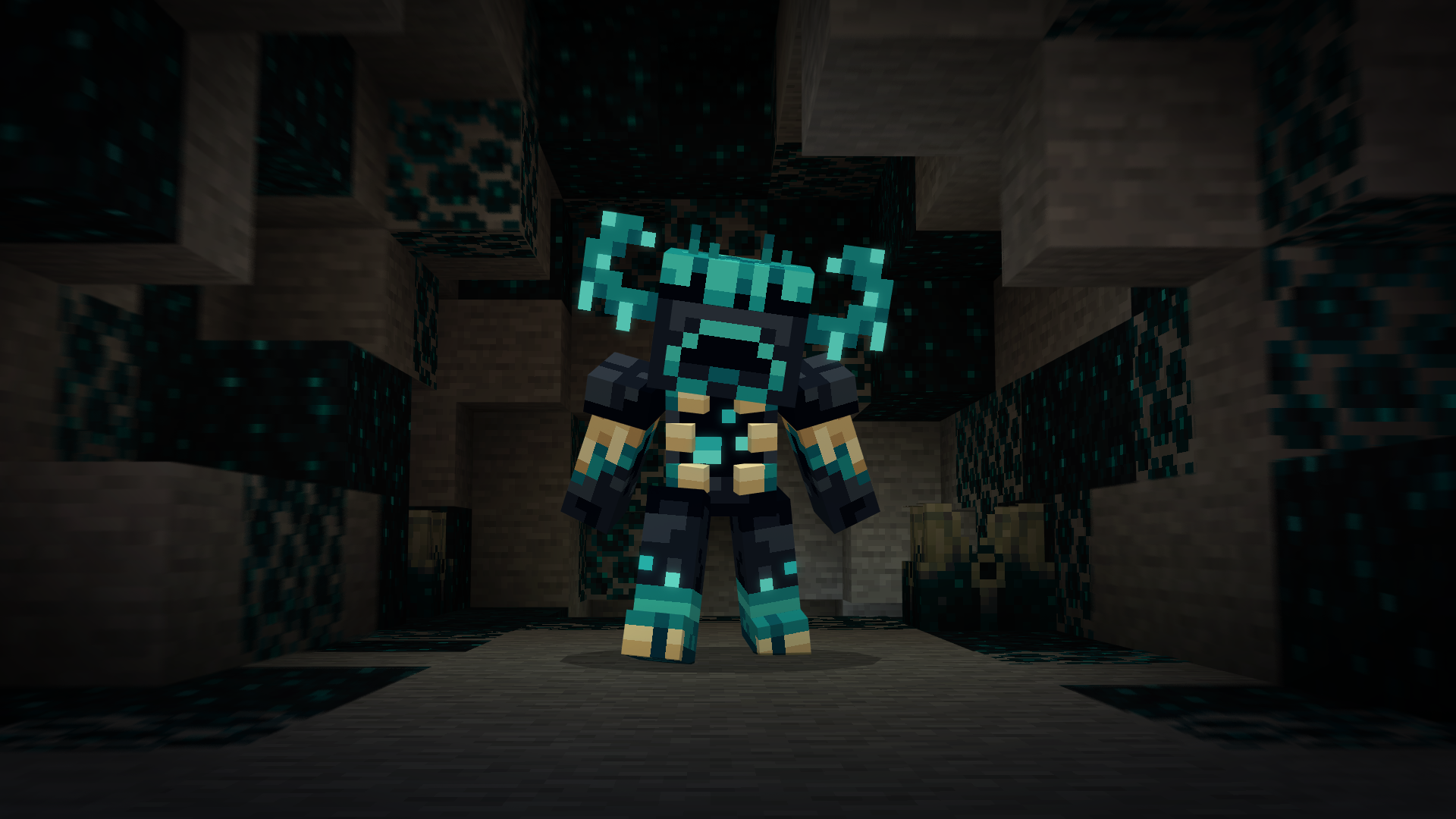 This awesome costume won't be around forever - if you want one for yourself, you have until August 31st, when the Warden will be returning to the Deep Dark forever.
Deathrun Update 🏃‍♂️
It's time to put on your running shoes! Deathrun has received an epic new content update, bringing 2 brand new maps which both feature never-seen-before traps!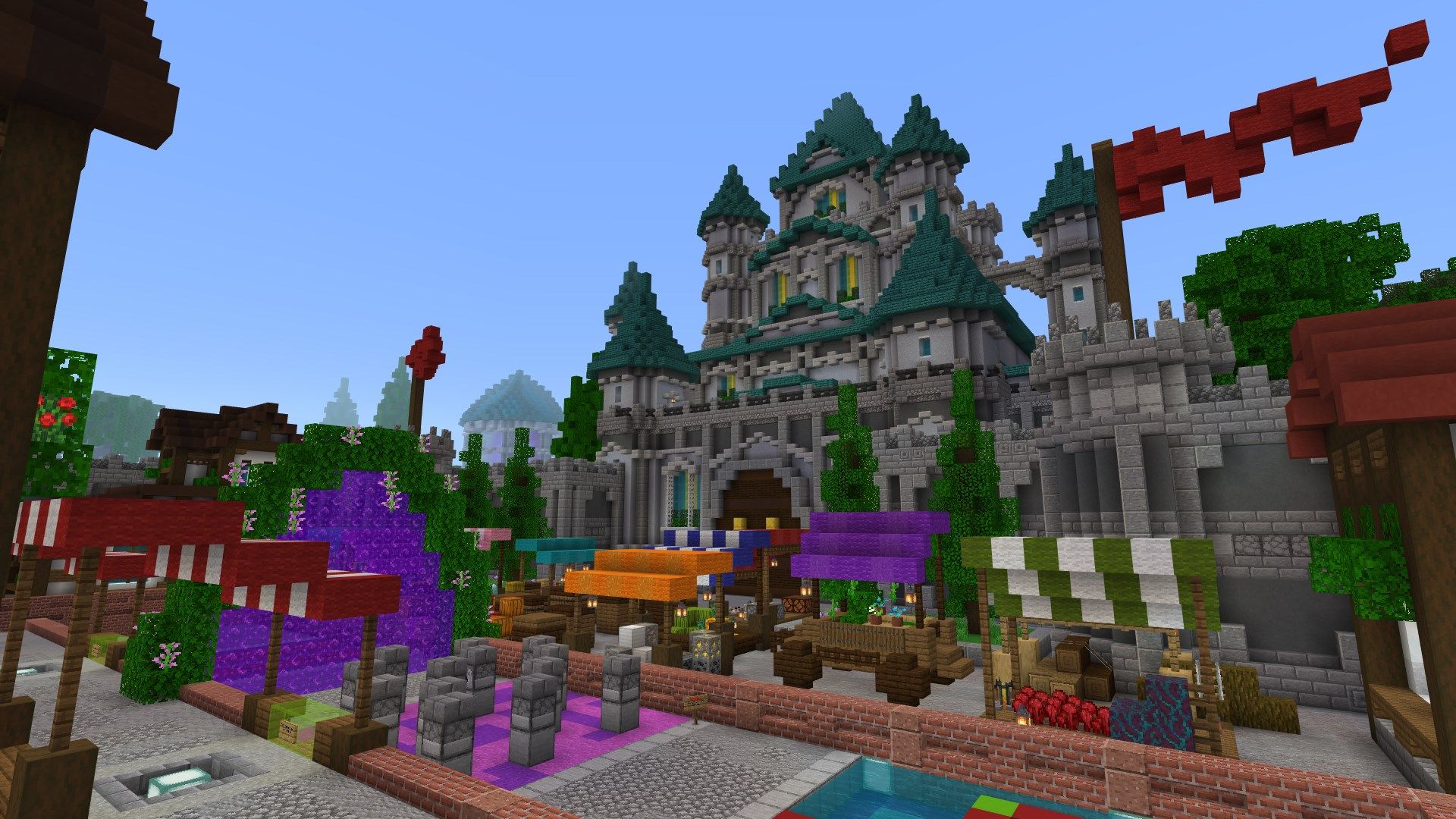 This update also adds 35 new levels, bringing Deathrun's maximum level to 75. New levels means new unlocks, and a brand new set of awesome cosmetics to unlock and collect.
Stream Events 🎥
If you've been playing over the last couple of weeks, you may have seen some special messages in chat inviting you to come and watch some of our awesome content creators streaming on The Hive.
These streams are extra special - not only are they incredibly fun to watch, you can get involved too! They feature super fun 50 player custom games, and lots of opportunities for you to win some awesome Hive prizes!
More of these special streams will be taking place over the coming weeks, so be sure to be on the look out for special messages in chat.
Work at The Hive 🐝
Hive Games, the studio behind The Hive, is hiring! We're looking for talented individuals with a passion for creating great games to join our small, energetic team.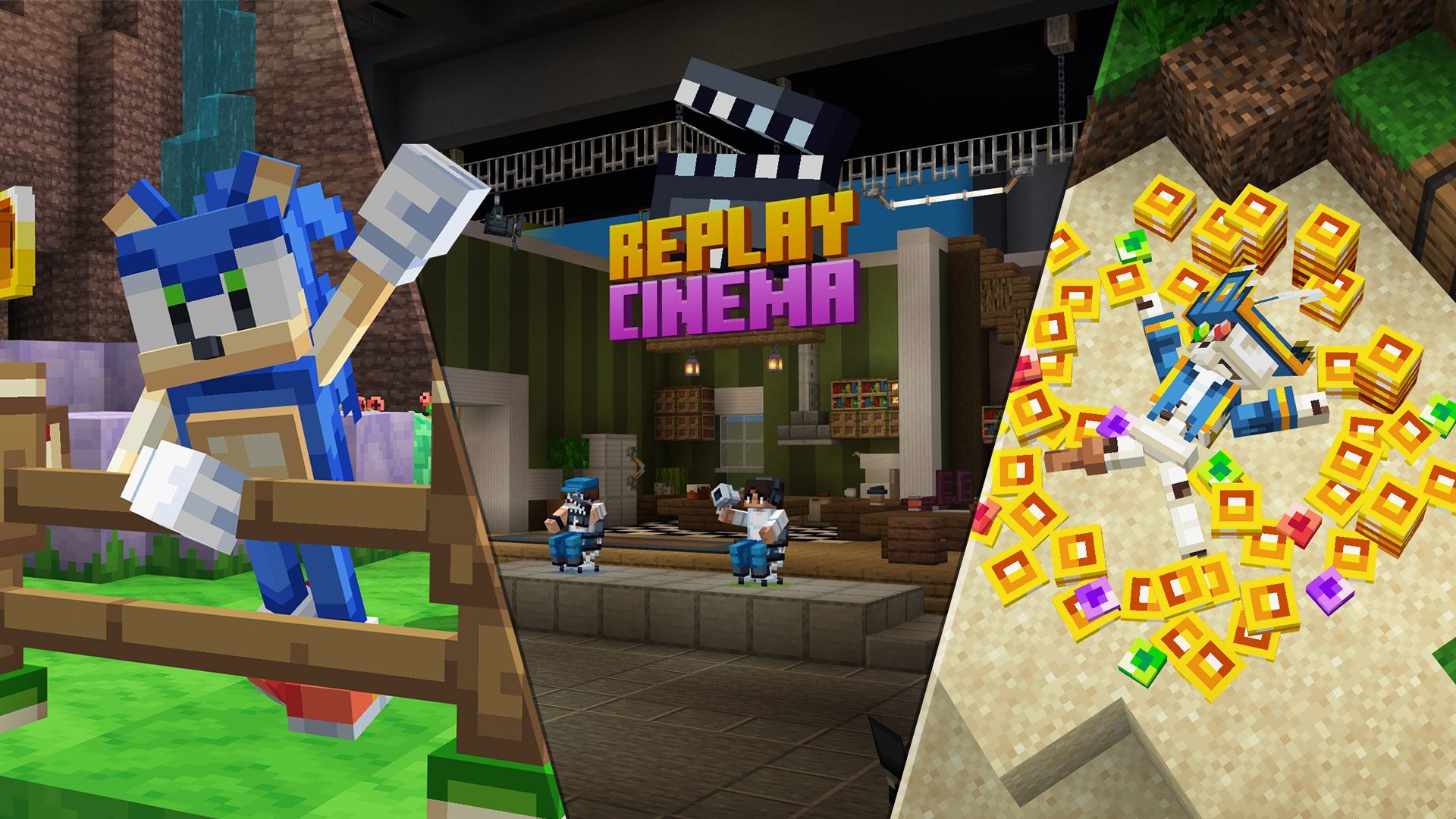 With exciting new projects on the horizon, we're looking to expand our team to help us achieve our ambitious goals.
Think you'd be a good fit, or know someone that would be? Check out the open positions here.
ℹ️
Serious applications only. Candidates must be 16+ if within the UK, or 18+ anywhere else in the world. We do not currently offer internships or volunteer roles within the studio.
Please see
this article
if you wish to become a volunteer on The Hive server staff team.
---
Competition Time: Build Like a Pirate 🦜
To celebrate the arrival of the pirates, Mailbot is hosting a pirate-themed Just Build building competition!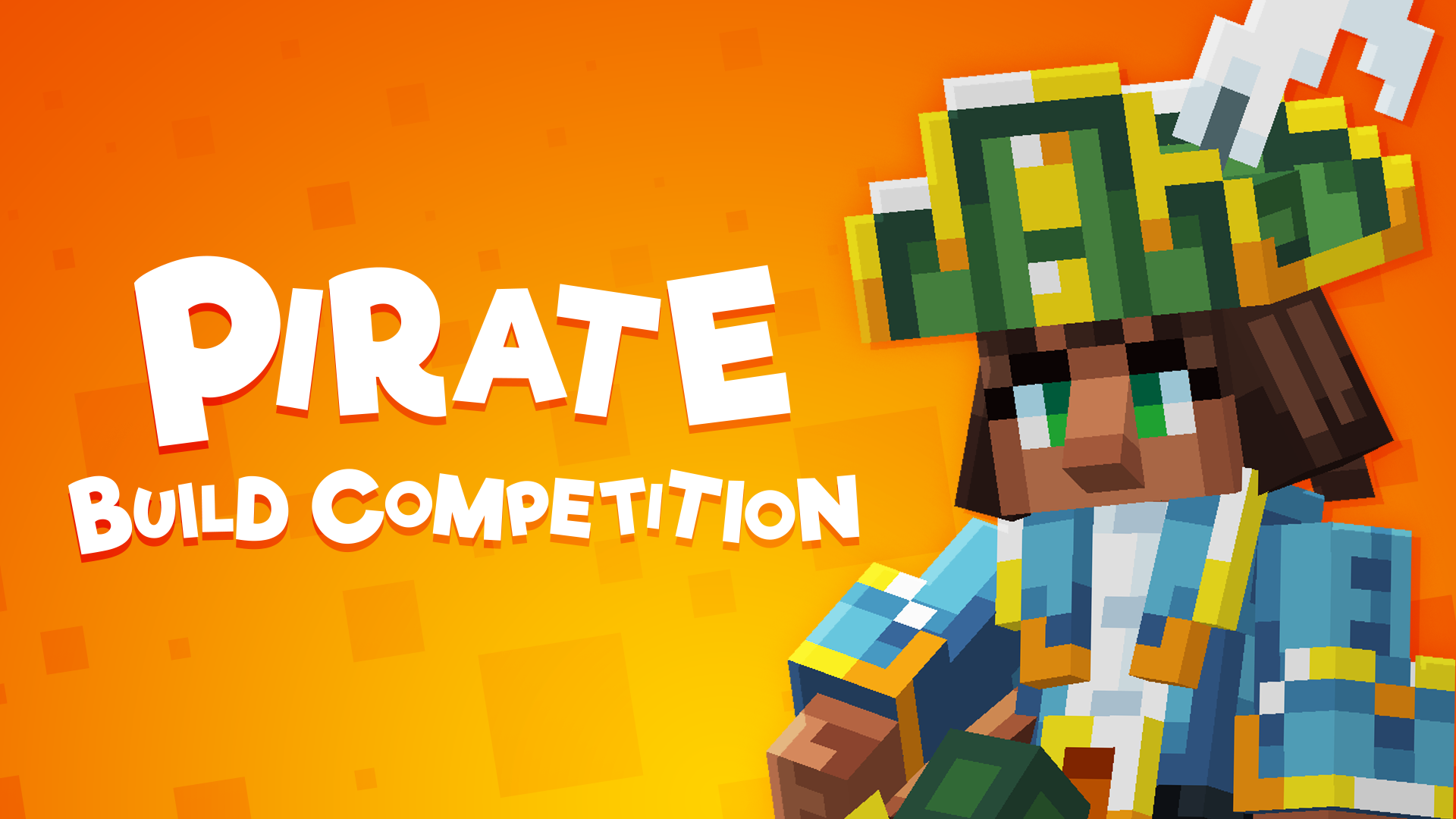 To enter, all you need to do is play a game of Just Build, build something pirate themed, screenshot your awesome creation, and Tweet it, with your username, to @thehivemc, using the hashtag #hivepirates.
You can also submit your entry on Instagram with the same hashtag, #hivepirates.
All valid entrants will receive an exclusive hub title, and 20 winners will receive an exclusive hub title, along with some epic pirate goodies!
Not sure which themes are pirate-related? Mailbot's got you covered! He's switched out the regular themes for pirate ones, and they'll be featuring in Just Build all this week!
⚠️
This competition is now closed. You can check out of of the awesome winning builds
here
.
---
Community Spotlight 🏅
In this segment, we'll be highlighting some of our favorite community creations, shared by you, our amazing players!
Everybody that has their art or video featured on our blog will receive an exclusive hub title!
Costume Drawing by GlowRanchu
Check out this awesome piece of art that features some of our costumes! We especially loved the creative design of the Solar costume. Which one's your favorite?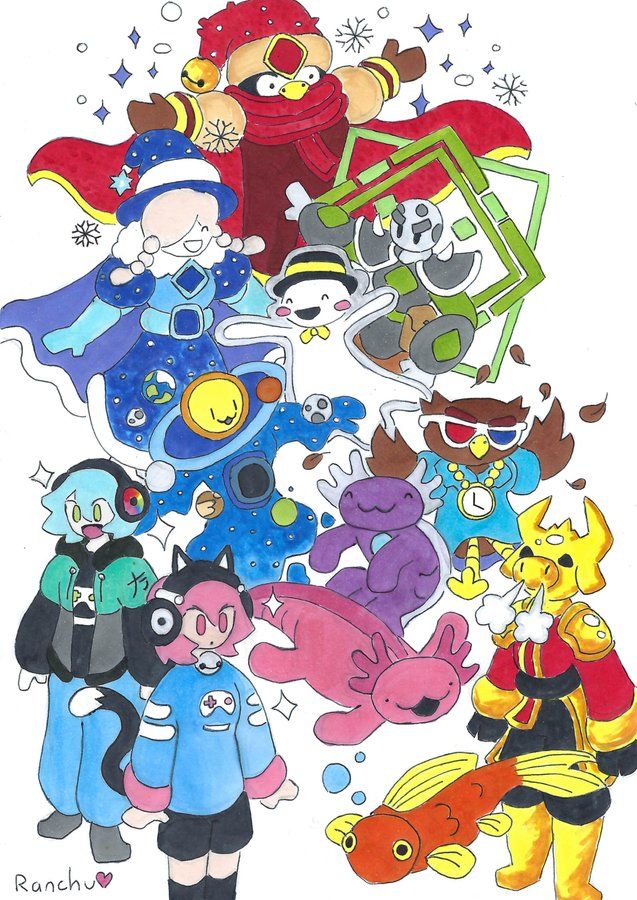 Pixel Art by FlameStreem
FlameStreem shared this amazing 2D pixel art that features The Hive logo and lots of their favorite games! We couldn't help but imagine what The Hive would be like in 2D after seeing this!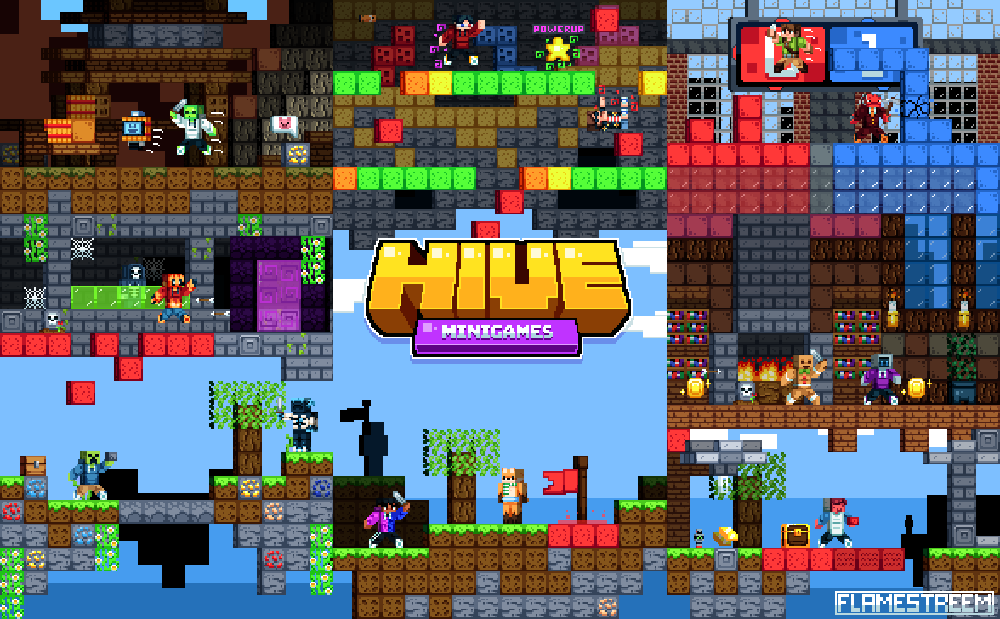 Mailbot Drawing by GXYZI0N
We loved this painting of our friendly mail delivery robot, Mailbot! Getting to see the picture come together in the video is super cool! Have you found all 100 of the golden Mailbot statues in the Arcade hub yet?
ℹ️
Want your art or video to be featured in the next issue of The Buzz? Tweet us your awesome Hive creation using the hashtag #buzztastic to be in with a chance of seeing it in the spotlight!
---
That's it for this edition of The Buzz, be sure to subscribe to our blog to be the first to know about news and updates!