The Buzz - December 2022 📰
December's edition of The Buzz, The Hive's bi-monthly newsletter.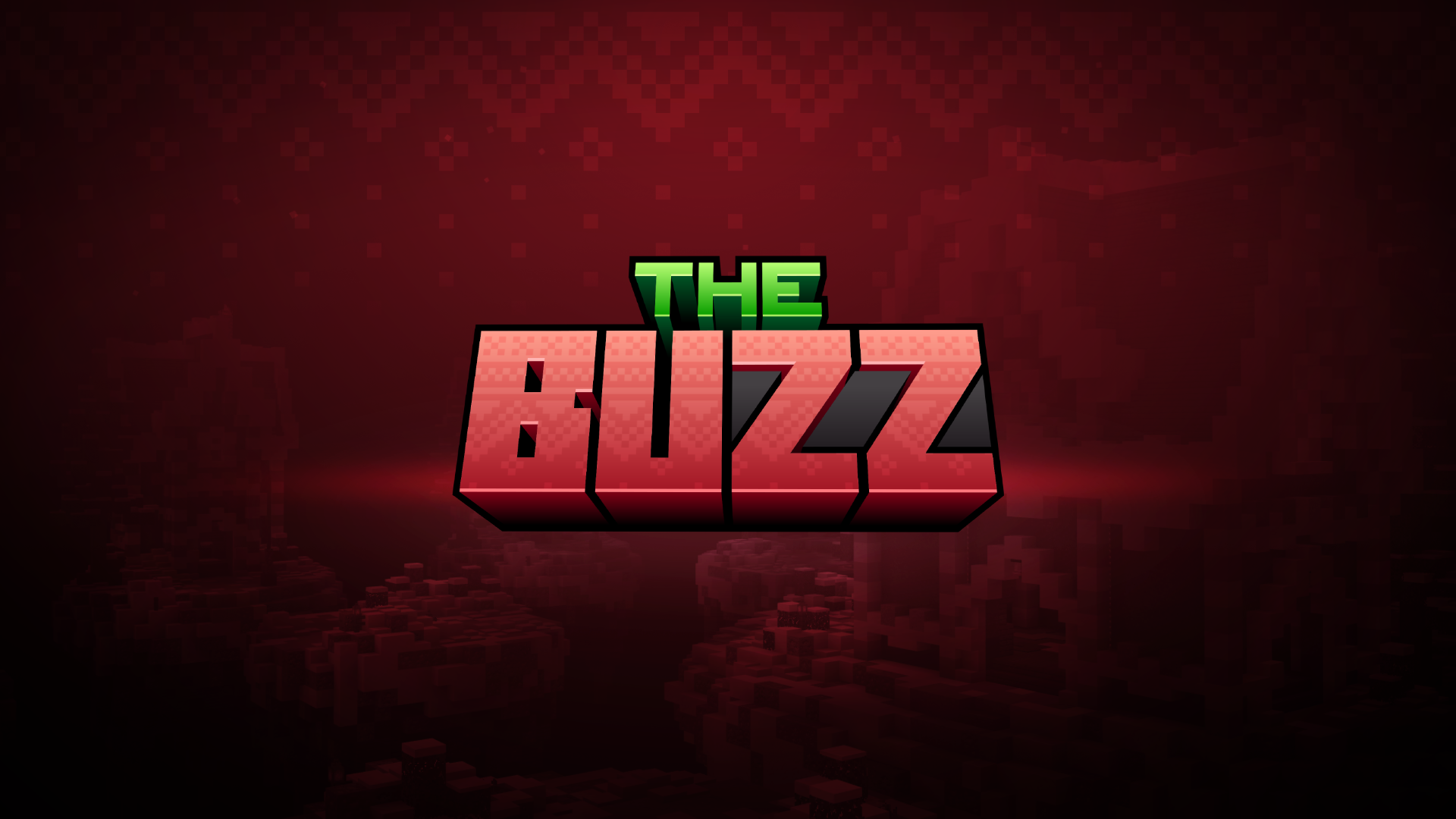 What's all the buzz about? Welcome to this month's edition of The Buzz! Your one-stop-shop for all things Hive.
In this newsletter, we'll be covering all of the latest Hive news and updates, as well as highlighting some of your awesome community creations!
If you don't want to miss out on news, exclusive competitions, and more, be sure to subscribe to our blog, by heading onto The Hive and typing /newsletter in chat. Everyone that subscribes will receive an exclusive Mail Bee costume!
---
News & Updates 📰
It's 2022's final edition of The Buzz - can you bee-lieve it?! Winterfest is finally here once again, and it's been a busy couple of months on The Hive. Here's everything you may have missed.
Winterfest 2022 ❄️
Winterfest is back and Santa needs your help! A shortage of toy-making supplies has led to the elves falling behind with making this year's presents!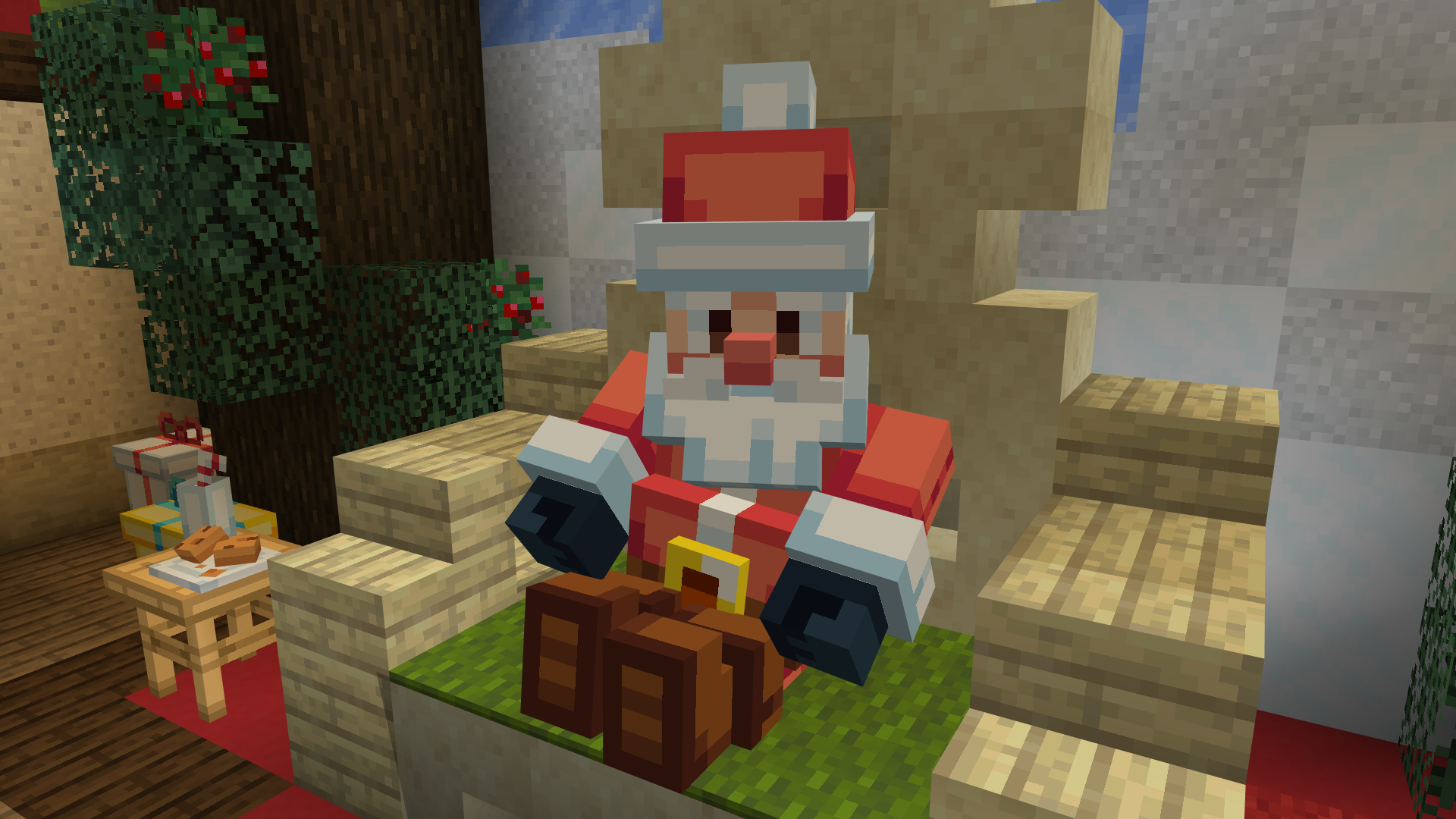 Santa and his elves need help assembling, checking, wrapping, and sorting this year's gifts.
Can you help Santa and save Winterfest?
Twelve Days of Gifting 🎁
Winterfest is all about giving! Starting on the 14th of December, be sure to join The Hive each day to receive a special daily gift.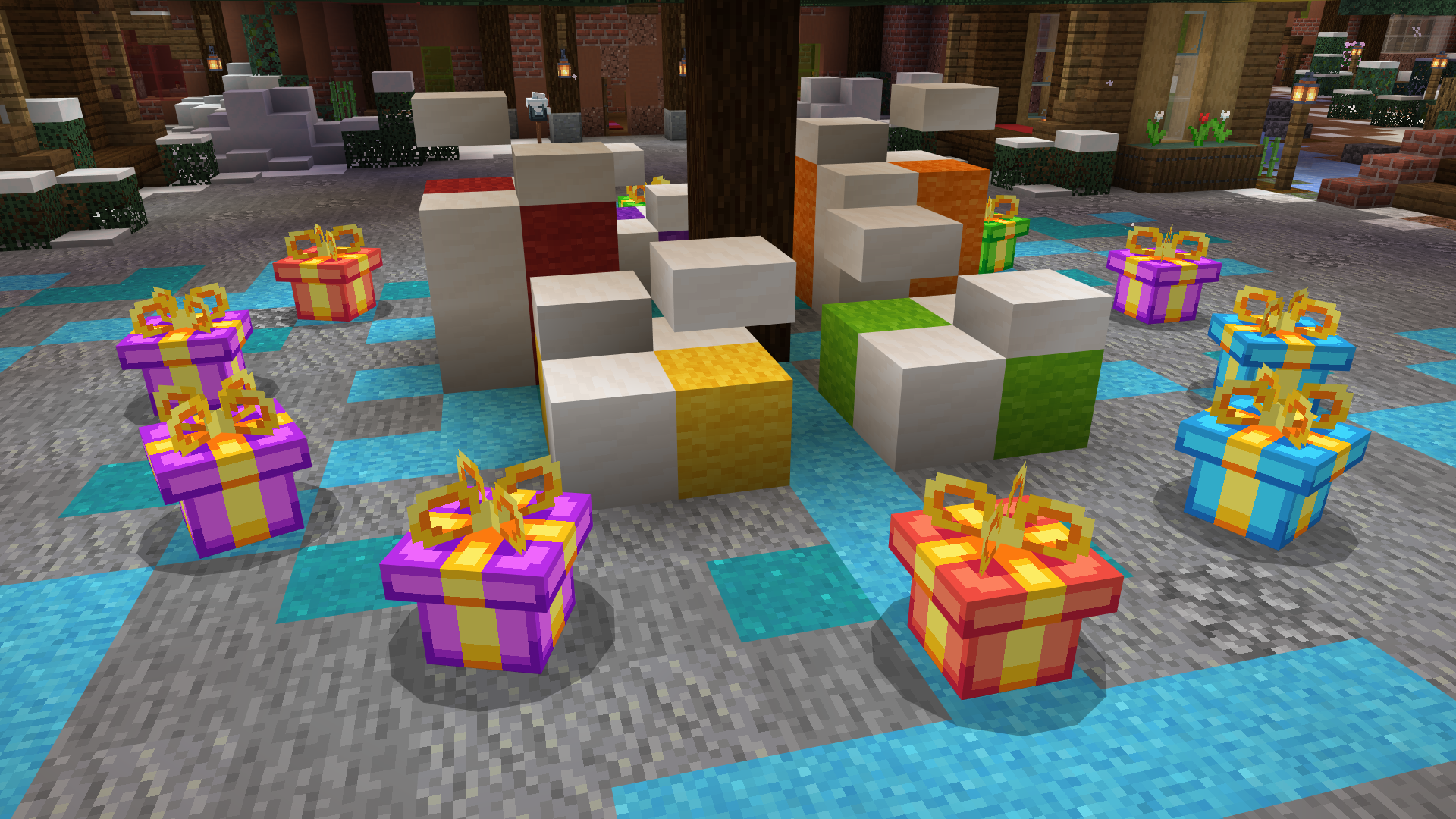 Each gift will only be available for 24 hours, and once gone, will never be available again - talk about exclusive!
Hats 🎩
In November, Hats came to The Hive. Hats are the coolest new addition to the Hive locker, and let you show off your personality in a brand-new way!
Though originally only equippable in hubs, hats can now be used in all in-game lobbies and when spectating, and will be usable in games without armor in the future.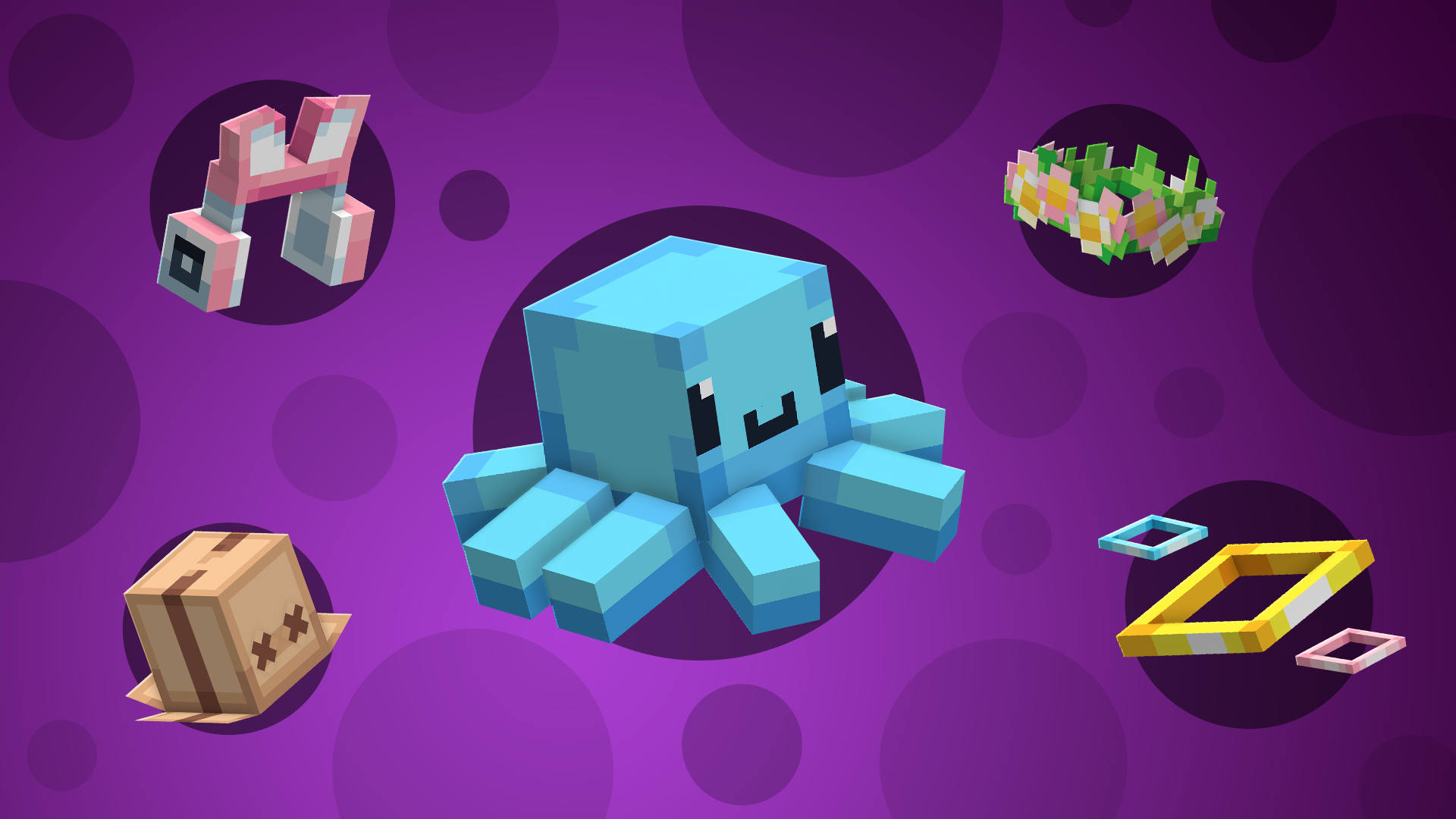 Hats can be purchased from The Hive Store. Be sure to look out for new hats coming in the future! Want to learn more about hats? You can read all about them here!
Bug Catching 🐛
Over the last couple of months, our developers have been hard at work fixing lots of pesky bugs across all of our minigames, and adding awesome new quality-of-life features.
There are so many bug fixes that we haven't got enough space to list them here! Want to see them for yourself? You can check out the full changelogs in our small change roundups.
ℹ️
Many of the bugs that have been fixed recently were reported on our forums, by awesome members of The Hive community! If you know of a bug that you'd love to see fixed, be sure to
submit a bug report
.
Custom Blocks 😍
Our developers recently released a Dev Diaries blog post showcasing brand new custom blocks that will soon be coming to The Hive!
Dev Diaries are a series of articles from the development team giving you a raw insight into the thoughts and ideas that go into making The Hive.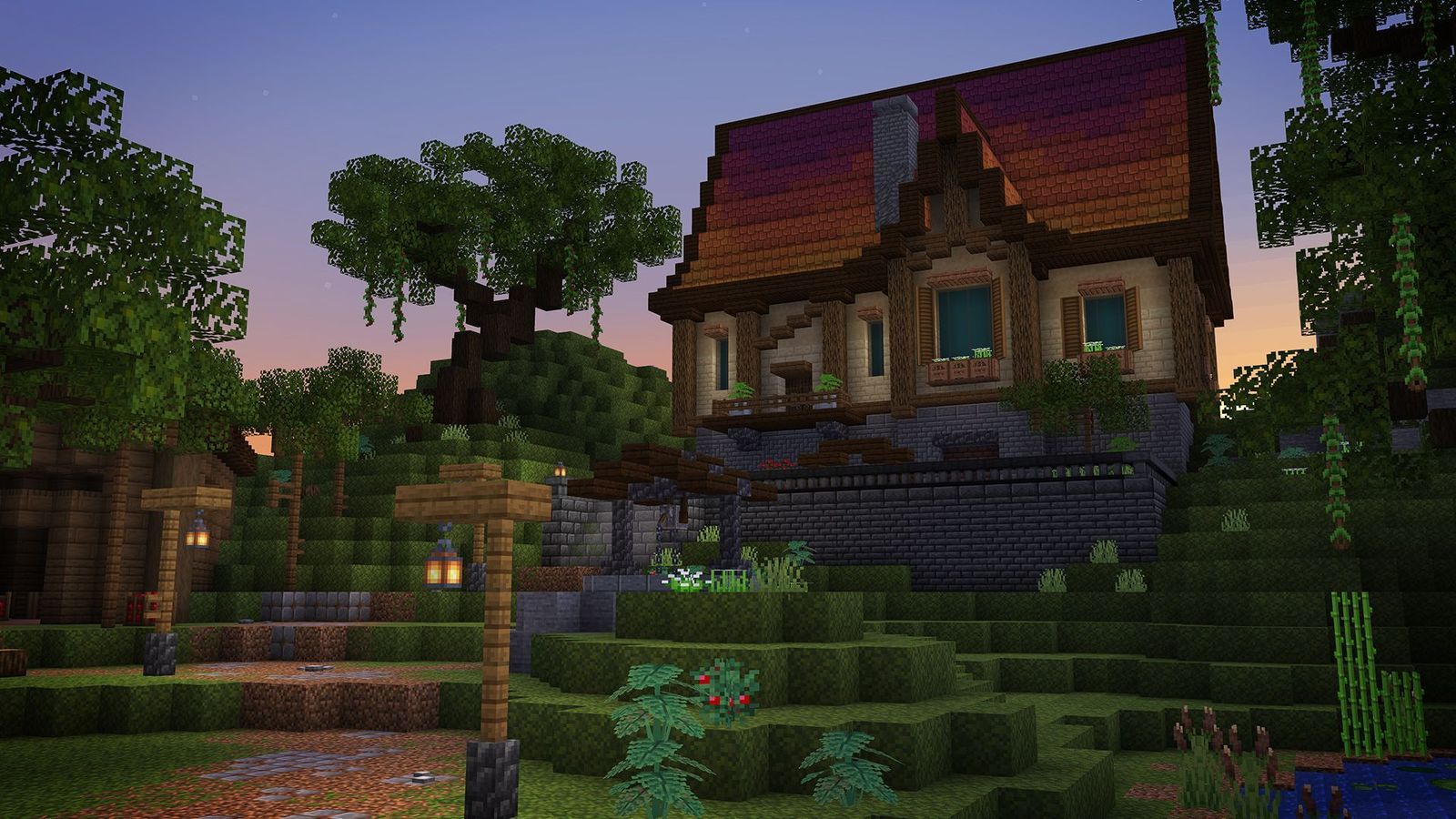 Custom blocks will feature heavily in lots of our upcoming content, including brand-new maps, and game modes, such as Block Party. Be on the look out for some of these epic new blocks in the Winterfest hub!
Just Build Theme Voting 🧱
Just Build recently got a small update which added a heavily requested feature: Theme Voting!
When a Just Build game starts, you can now vote for your favorite of 5 random themes. The theme with the most votes will be chosen for the round!
The update also added a brand-new custom server option, allowing you to enable/disable theme voting.
Ugly Sweater Season 🧥
It may be ugly sweater season, but this month's Quest Store costume certainly isn't ugly!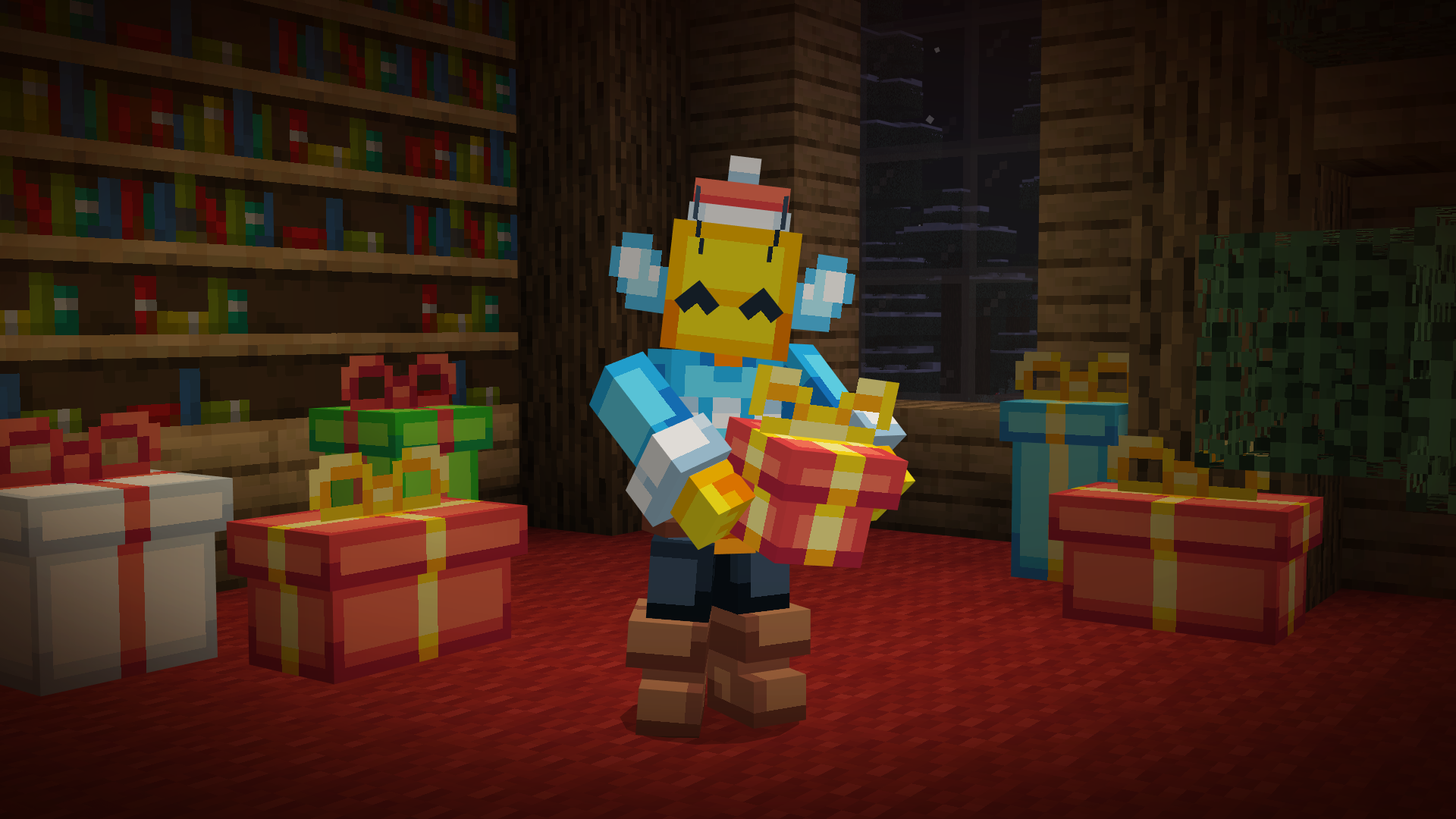 If you want to own the final Quest Store costume of 2022 for yourself, make sure to grab it while you still can! Once 2023 arrives - and ugly sweater season is over - this costume will never be obtainable again.
---
Competition Time: Winterfest Art Contest ☃️
The holidays are here, and winter has come to The Hive. We want to challenge you to get creative and share your best festive Hive artwork!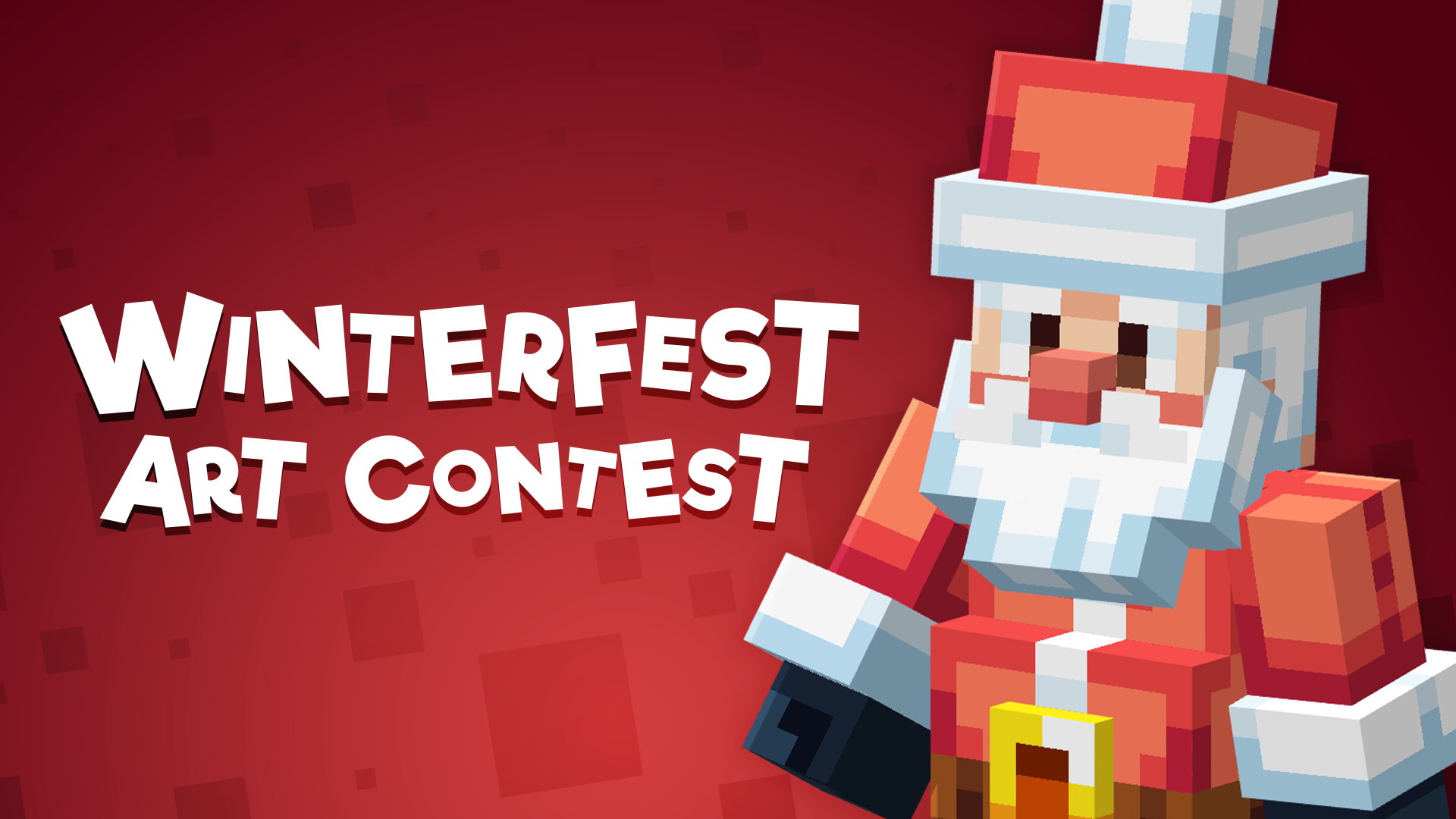 To enter, just create a piece of artwork showcasing Winterfest on The Hive! You can create your art however you would like, whether you use a pen and paper, paint, or drawing software - it's entirely up to you!
Once you've completed your masterpiece, upload your creation by using the form. To be taken to the form, click the button below.
Ten (10) winners will have their art featured on our website, and will each receive some festive goodies, including an exclusive cosmetic!
⚠️
This competition is now closed.
---
Community Spotlight 🏅
In this segment, we'll be highlighting some of our favorite community creations, shared by you, our amazing players!
Everybody that has their art or video featured on our blog will receive the exclusive Buzztastic Creator hub title!
A Halloween Mystery by KervyPlaysMC
Halloween might be over, but that didn't stop KervyPlaysMC! They created this awesome drawing featuring what looks to be a very tense game of Murder Mystery! Who do you think the murderer is?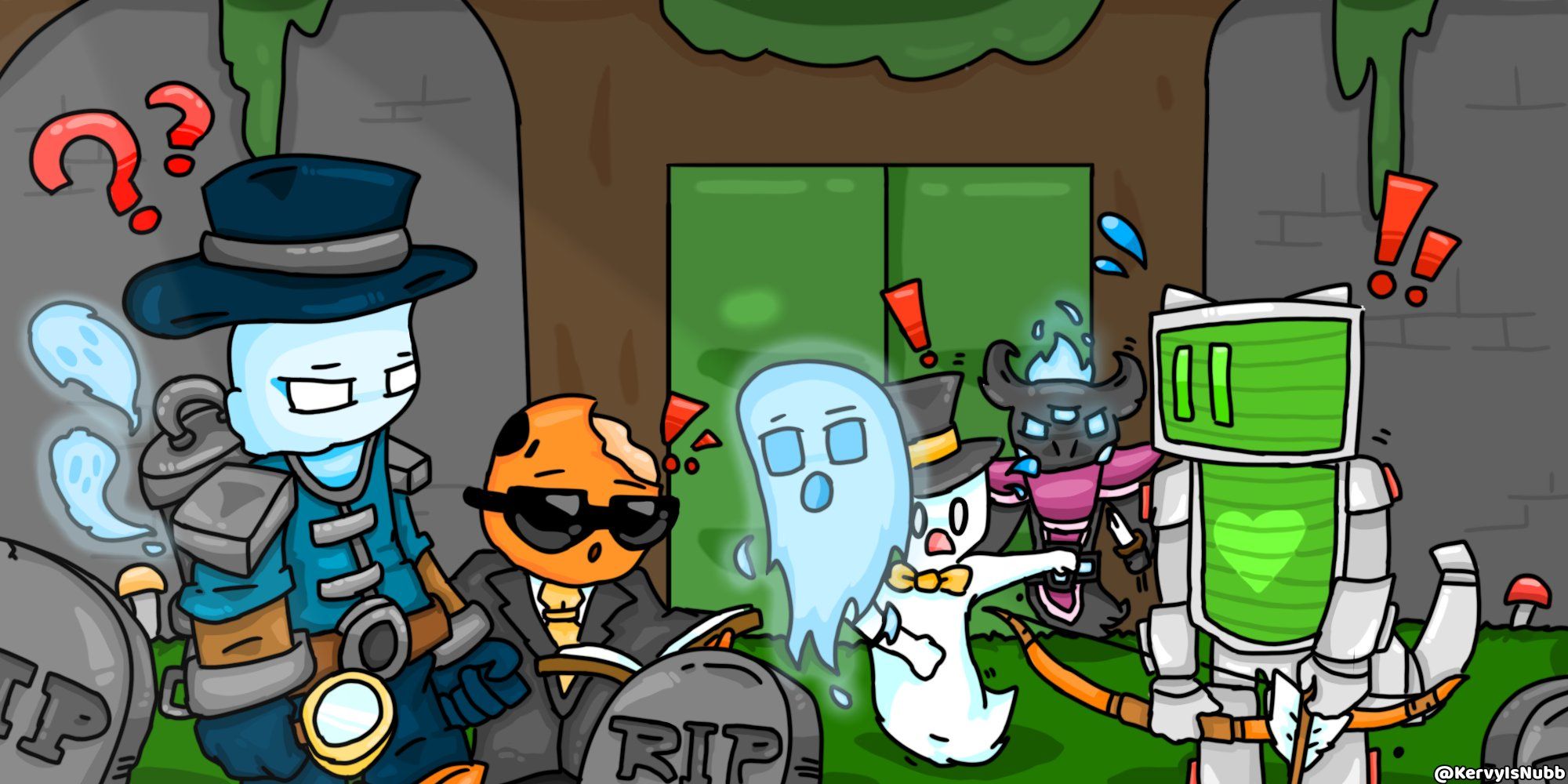 Costume Drawing by KenosVoid
We love seeing your drawings of your favorite costumes! Check out this awesome drawing of one of the Anime Teens costumes by KenosVoid!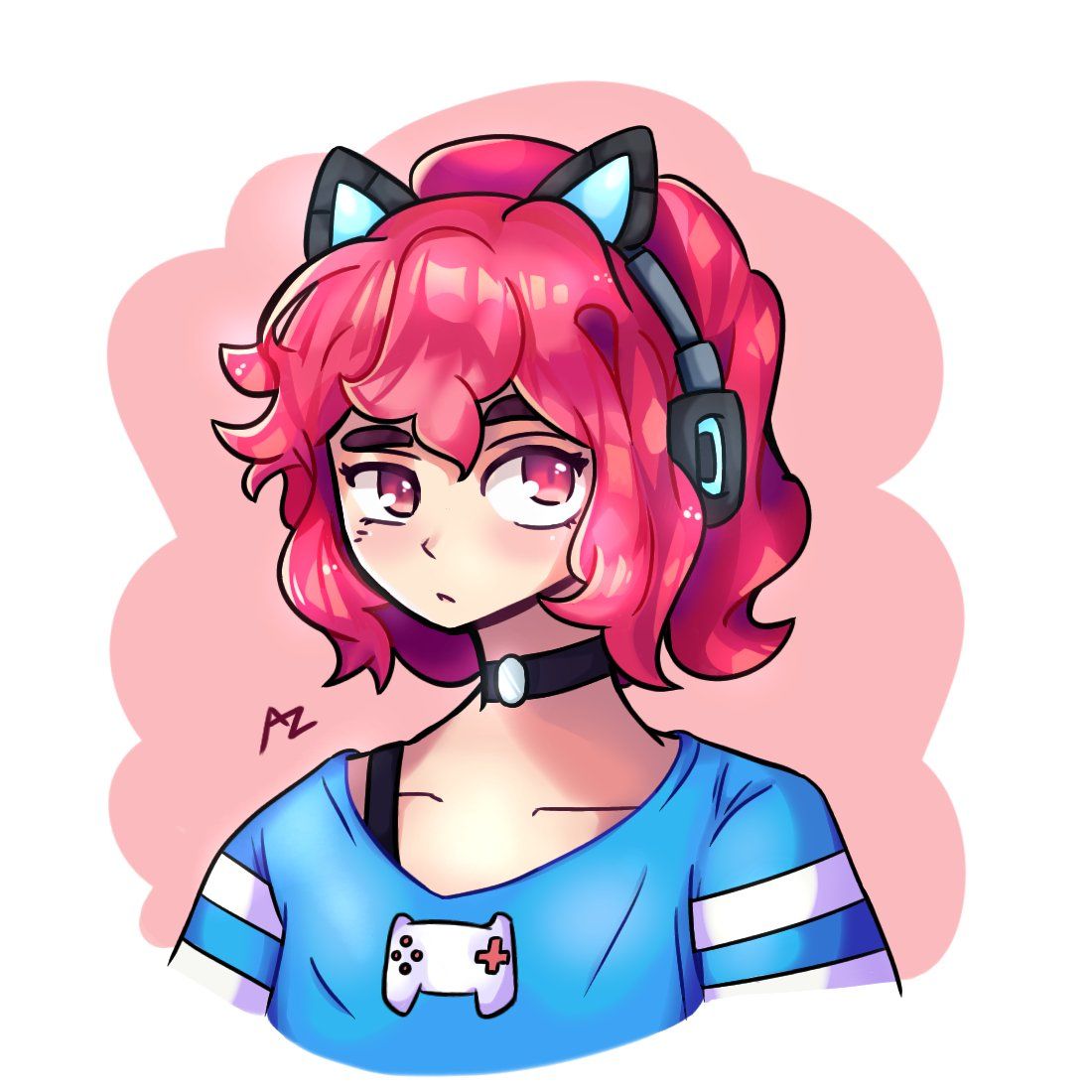 Moobloom and Flowerlotl by Talchao
Our team absolutely adored these incredibly cute drawings! Who knew that Moobloom and Flowerlotl were such good friends?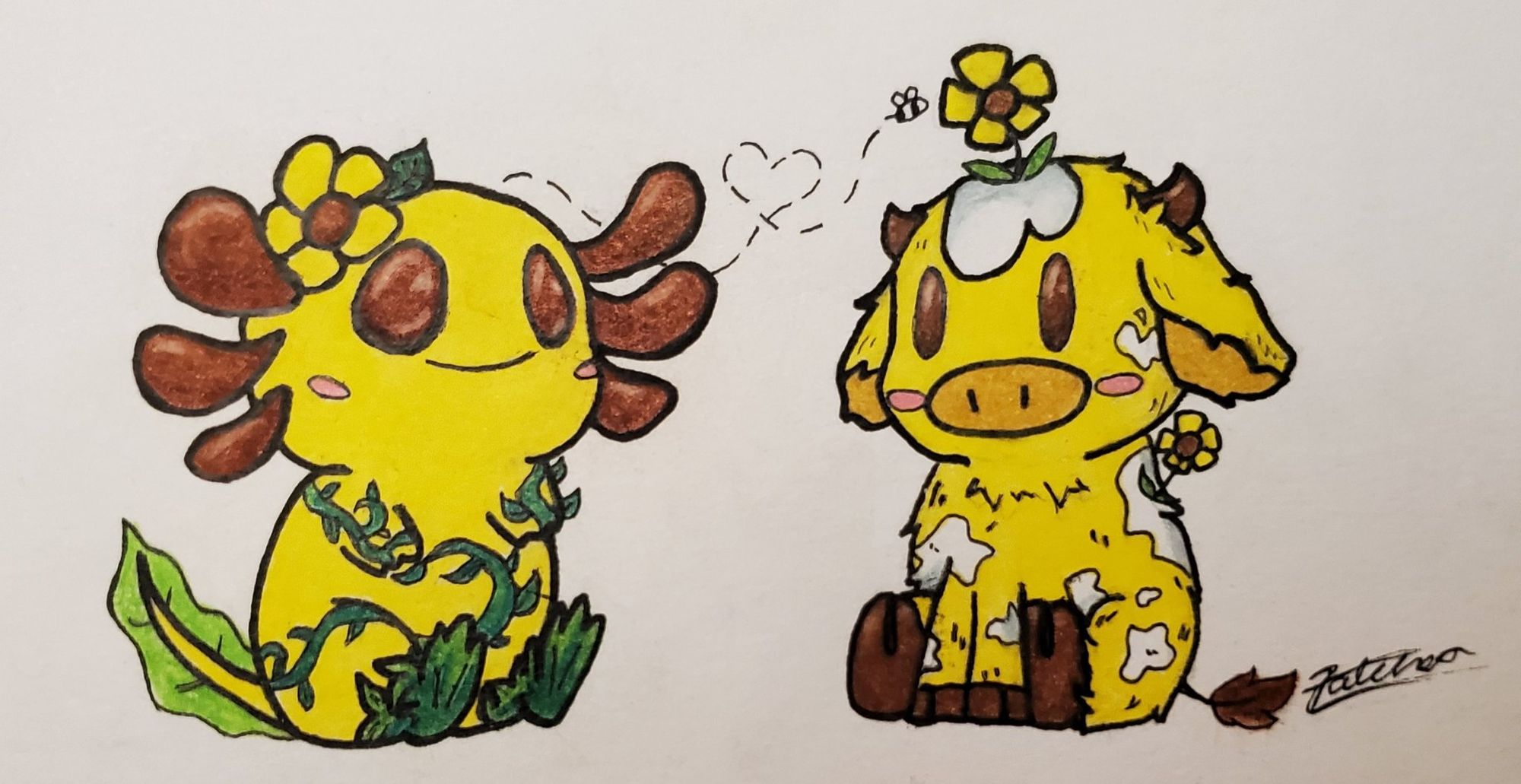 ℹ️
Want your art or video to be featured in the next issue of The Buzz? Tweet us your awesome Hive creation using the hashtag #buzztastic to be in with a chance of seeing it in the spotlight!
---
That's it for this edition of The Buzz, be sure to subscribe to our blog to be the first to know about news and updates!
All players that subscribe to our blog in-game, by typing /newsletter will receive an exclusive Mail Bee costume!