Let's Talk About Treasure Wars
It's time to discuss the future of our oldest game, Treasure Wars. Big changes are coming.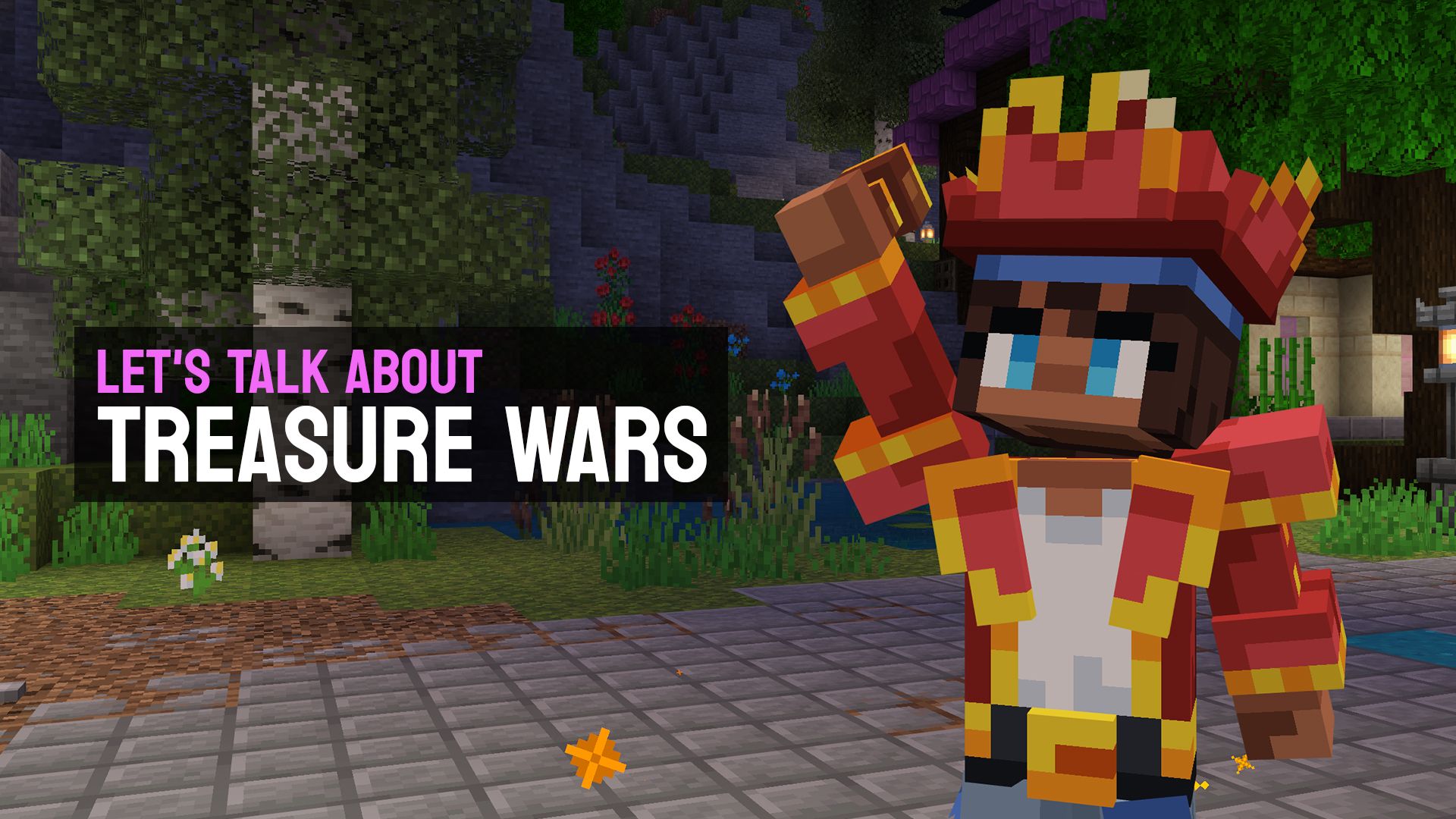 It's time to discuss the future of our oldest game, Treasure Wars. This is a long post, so grab a drink, put on some music, and dive in!
Treasure Wars was first coded in August of 2018. That means it's now over five years old! And... we think it shows. So, we believe it's time for a change... a change that rejuvenates the game and gets people excited about the genre again.
Today, we're announcing that in the coming months, we'll be putting Treasure Wars to sleep and releasing a brand new game in it's place: Bedwars.
Bedwars will be the Treasure Wars you know and love at its core, but rethought for 2023. With new maps, items, UI, and features - we hope Hive Bedwars will be the best Bedwars available on Minecraft: Bedrock Edition.
Bedwars?
We understand this might shock some of you and maybe even seem like a confusing decision. So, with the aim of full transparency, we're going to explain our reasons as to why we'll be renaming our oldest game.
Treasure Wars is just our version of Bedwars. However, that isn't clear to new players.
Our support team gets tickets every week asking us to add Bedwars. The name is unnecessarily confusing, and we're fighting with that pre-existing knowledge of the Minecraft community. This confusion is even greater for non-English speakers.
We also believe this will benefit our awesome creator community. We hope it will help creators gain new viewers familiar with Bedwars content and help them with traffic from related videos.
The new name also helps let players know it's brand new! Players are likelier to check out the server when they see Bedwars than if they were to see Treasure Wars: Seasons.
Bedwars Features
Treasure Wars is still in the DNA of Hive Bedwars, but we're designing it to have much more depth and replayability.
We'll talk much more about the new features soon, but as an overview, here's a list of some of the features you'll see with the launch of Bedwars.
⚠️
Bedwars is still in development, and these features are subject to change pending feedback from our testing sessions.
Seasons:
Bedwars will have seasons from day 1. We hope each season will bring new excitement to the game.
Challenges:
Seasonal quests that grant you challenge medals. These medals can be spent in the Bedwars Microhub for special rewards.
Bedwars Microhub:
A hub dedicated to Bedwars. Easy access to your locker and a new challenge merchant.
Redesigned generators (previously summoners):
Upgrade your island generator to generate other currencies.
Team Upgrades:
Invest in special upgrades with varying functionality.
New Maps:
7 brand new maps and improvements to current maps.
Damage Indicators:
See the health of enemies you are in combat with.
New Items:
Many new items provide different ways to play the game.
Improved Shop UI:
Making it easier to browse and buy items.
All new cosmetics:
Completely reworked cosmetics for the Bedwars theme.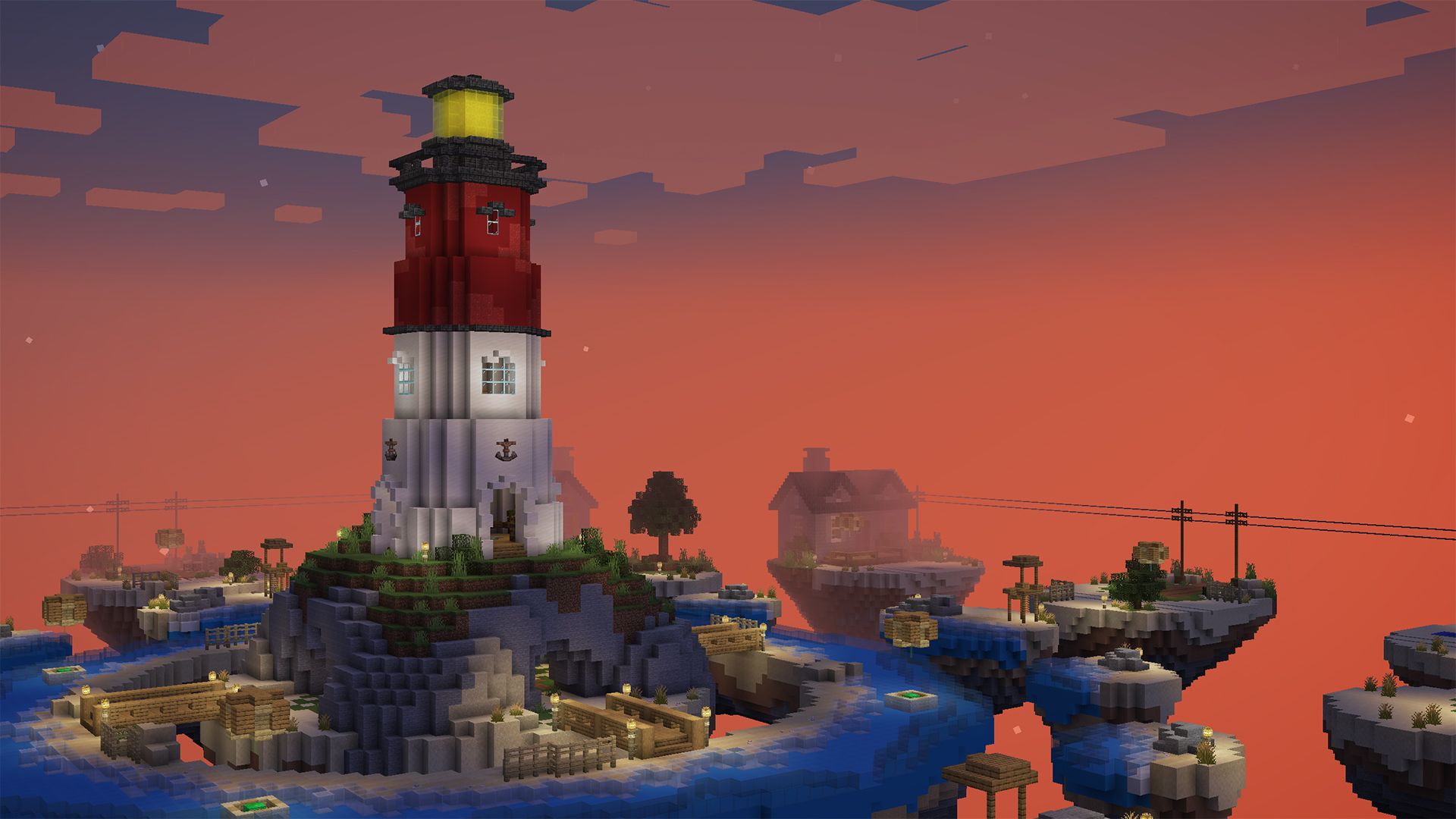 Treasure Wars Stats
Bedwars will have new leaderboards. We believe this is the fairest approach. It's a fresh start for all. We're excited to see who will take the top spots!
This means your Treasure Wars stats and unlocks will not transfer to Bedwars.
Any unlocks given as part of a special event, or part of a paid bundle will have an equivalent Bedwars unlock given to you for free. All global unlocks (costumes, avatars, hub titles) will remain, but will no longer be acquirable.
However, the Treasure Wars leaderboards/stats will be available indefinitely and will continue to appear on our website and in-game leaderboard browser.
We've also worked on some super special rewards that will be granted to Treasure Wars players when Bedwars releases:
Emerald Treasure Hat:
Granted to the top 1,000 players of this year.
Diamond Treasure Hat:
Granted to the top 10,000 players of this year.
Gold Treasure Hat:
Granted to the top 100,000 players of this year.
Level Hub Title:
All players will be granted a special hub title that shows their final Treasure Wars level (including prestige).
Veteran Hub Title:
All players will be granted a special hub title showing how many years they have played Treasure Wars (calculated based on the account's first game).
"This year" refers to a leaderboard that collates all stats from January 1st, 2023 to September 1st, 2023.
Update! For those top-tier prestige players, we'll grant you 10 one-hour xp boosters for each prestige level. That means if you're prestige 5, you'll get 50 boosters for free. This means we'll be giving away over $125,000 worth of boosters. These boosters will be granted when Bedwars releases.
When can I play?
This is why Treasure Wars: Seasons hasn't been released yet. We realized during development that the game needed (and deserved) much more love - resulting in this new plan.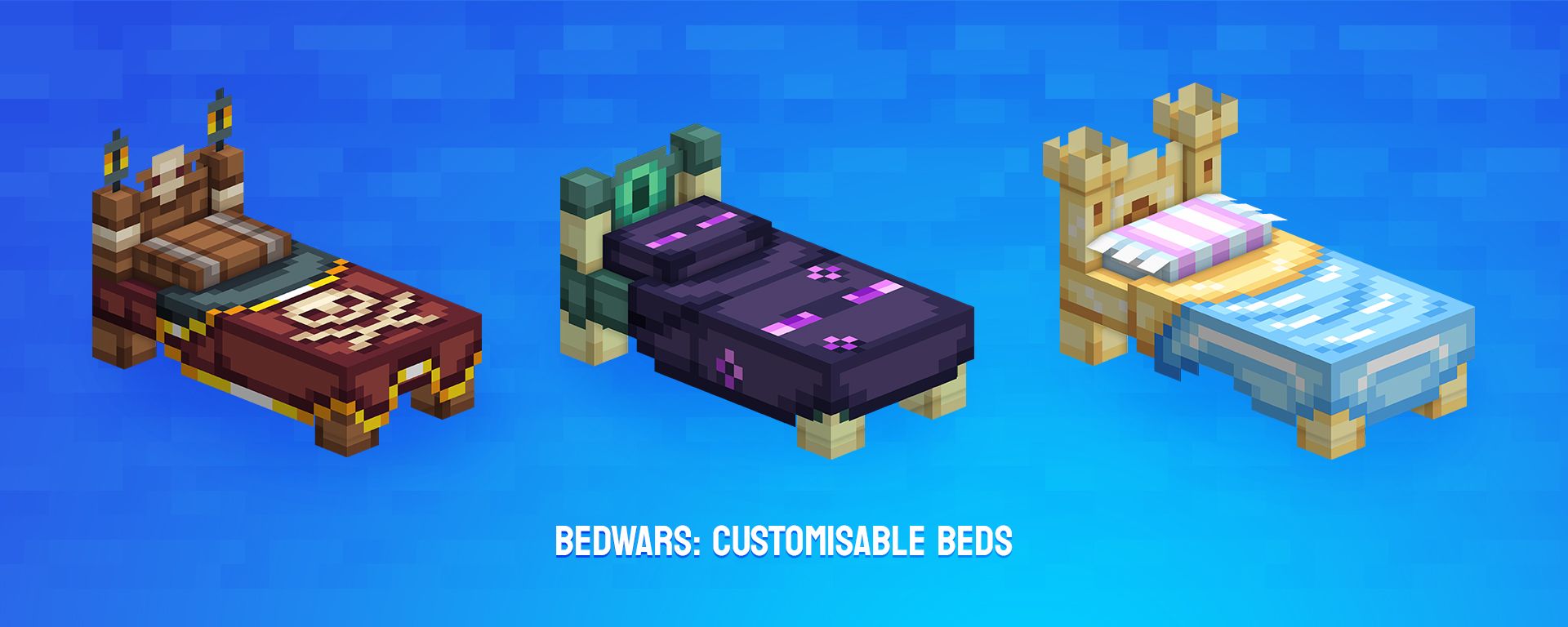 We're disappointed we didn't meet our summer release, but we hope you can appreciate why. We'll continue to be as transparent as we can regarding server development.
When can you expect to get your blocky hands-on Hive Bedwars? Well, we're working on it right now. Our current order of releases is as follows:
Murder Mystery Map Update
SkyWars Microhub (with SkyRoyale LTM)
Bedwars (formerly Twitter Treasure Wars: Seasons)
SkyWars: More Kits Update
Although there's no concrete date, we're working through updates fast. When we know an exact date, we'll let you know - at least two weeks before.
Frequently Asked Questions
ℹ️
This section will be updated as we collate community questions. If you have a question that isn't answered here - please feel free to ask on our Discord.
What changes today?
Nothing. This post informs you of our plans, and we'll give at least two weeks' notice before Bedwars releases.
Will Treasure Wars be available in custom servers when Bedwars launches?
No, Bedwars will fully replace Treasure Wars.
Do I get all the leaderboard hats if I'm in the top 1000?
Yes!
Will all of my Treasure Wars stats be lost?
No! Although they will not transfer to Bedwars, we'll keep the statistics stored and viewable via our website and in-game.
What about my bundles and limited event unlocks?
Players with limited event unlocks or unlocks from bundles will be given an equivalent item of the same theme/design for free.
Will the maps be different?
We will be keeping the same maps and adding new ones.
Will Bedwars still have custom servers?
Yes! We will work with the community to give as many options as required to help you play the game as you wish.
Will there be double XP before Treasure Wars leaves?
Yes! We'll enable double XP in Treasure Wars 2 weeks before Bedwars is released.
Bedwars? Bed Wars? BedWars? Bed-Wars? BEDWARS?
Yes.
Conclusion
We hope you're excited to see Bedwars release on The Hive. We understand this might be a love-it/hate-it decision, but we believe this is the right way to progress The Hive onto the next big thing.
We'd love to hear your thoughts, but please be civil and polite. We always try to take opinions on board, and with your help, we'll make the best Bedwars available.
Have a great week, folks!