Competition Time: Beeday Cake Building 🎂
No birthday party would be complete without cake!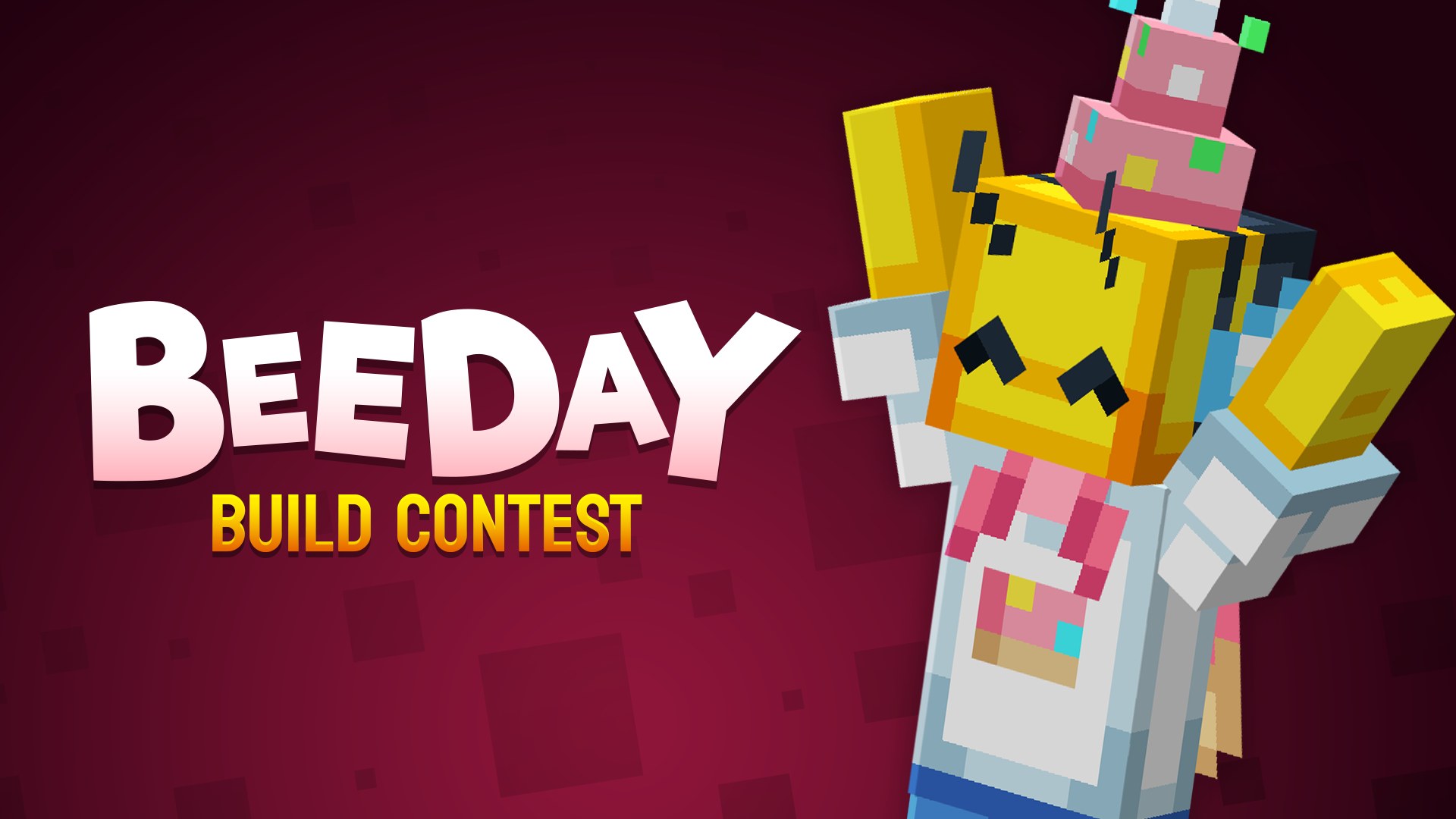 To celebrate The Hive's 5th anniversary, we're challenging you to build the best looking birthday cake!
Entering this contest is simple, just follow the steps below:
Join The Hive and create a Just Build custom server (you can create a custom server by typing /cs in chat)
Enable the special Beeday Contest preset by selecting the cake in your hot bar
Build a 5th beeday cake that looks good enough to eat, and take a screenshot
Post the screenshot of your build on X (formerly Twitter) or Instagram, make sure to include your Minecraft username and the hashtag #HiveIsFive
Submit your entry using the button at the bottom of this page
Rules
You can enter on your own, or with a teammate (max. 2 per team)
Your entry must feature a birthday cake built in Just Build
You may only submit one entry; you can't be in multiple teams
Before submitting your entry, you (or your teammate) must have posted a screenshot of your build on X (formerly Twitter), or Instagram
To be valid, your post must include your Minecraft username(s) and the hashtag #HiveIsFive
All valid entrants will receive an exclusive reward, and 20 winners will receive an additional exclusive reward, along with some epic goodies!
📌
This competition is now closed, winners will be announced on our website on or before the 20th of October. Participation prizes will be awarded after the winners have been announced.