The Buzz - April 2022 📰
The first ever edition of The Buzz, The Hive's brand new newsletter.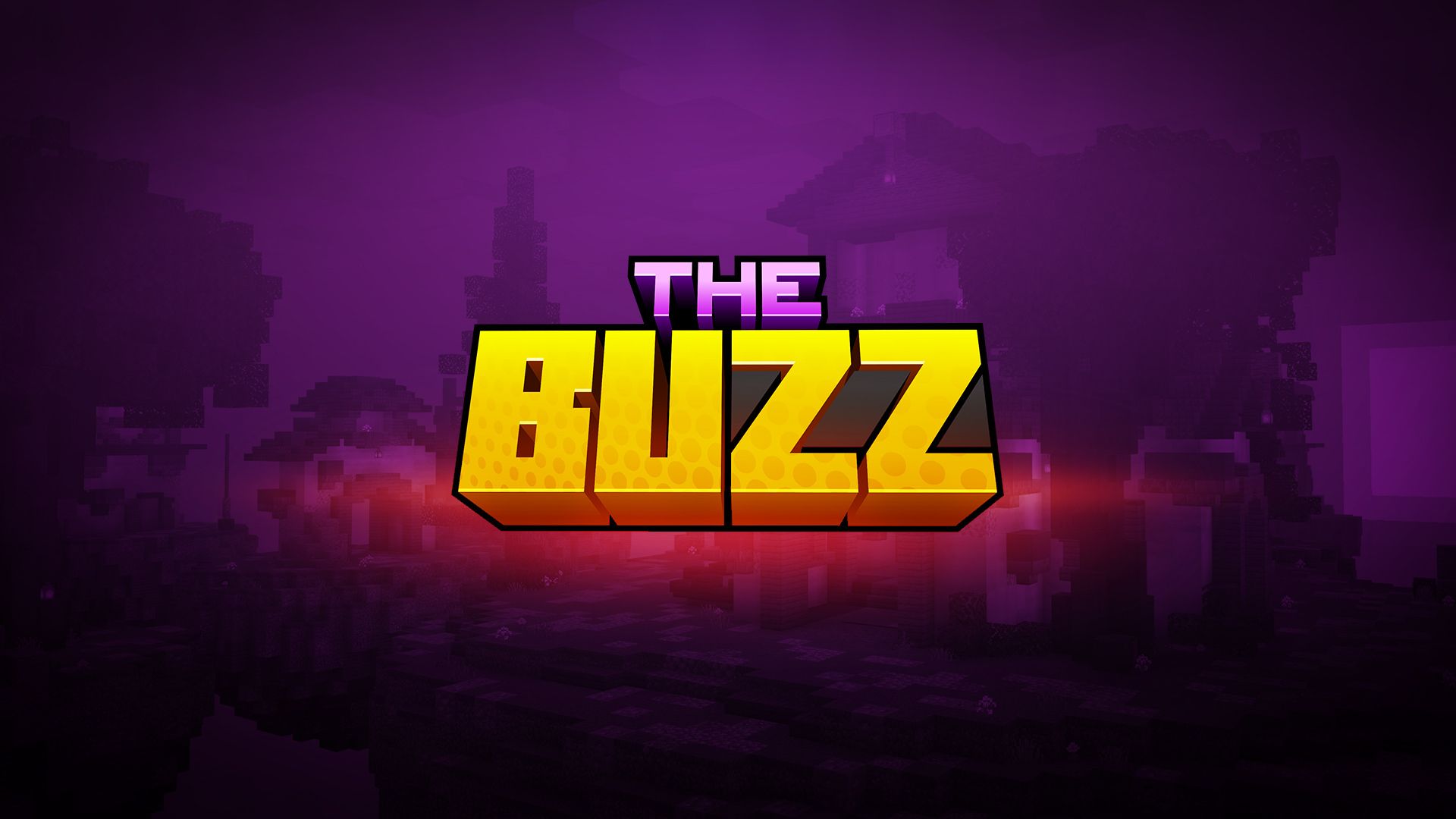 What's all the buzz about? Welcome to the first ever edition of The Buzz! Your one-stop shop for all things Hive.
In this brand new newsletter, we'll be covering all of the latest Hive news and updates, as well as highlighting some of your awesome community creations!
If you don't want to miss out on news, exclusive competitions, and more, be sure to subscribe to our blog, by heading onto The Hive and typing /newsletter in chat. Everyone that subscribes will receive an exclusive Mail Bee costume!
---
News and Updates 📰
It's been a busy couple of months here at The Hive, and a lot has happened since the new year, here's everything you might have missed!
Endolotls, Pirate Ships, and Dragons, oh my! 🐲
In January, mysterious creatures started appearing in the hub... Endolotls had arrived, and it looks like they're here to stay! The Endolotls were shortly joined by dragons and... pirate ships?!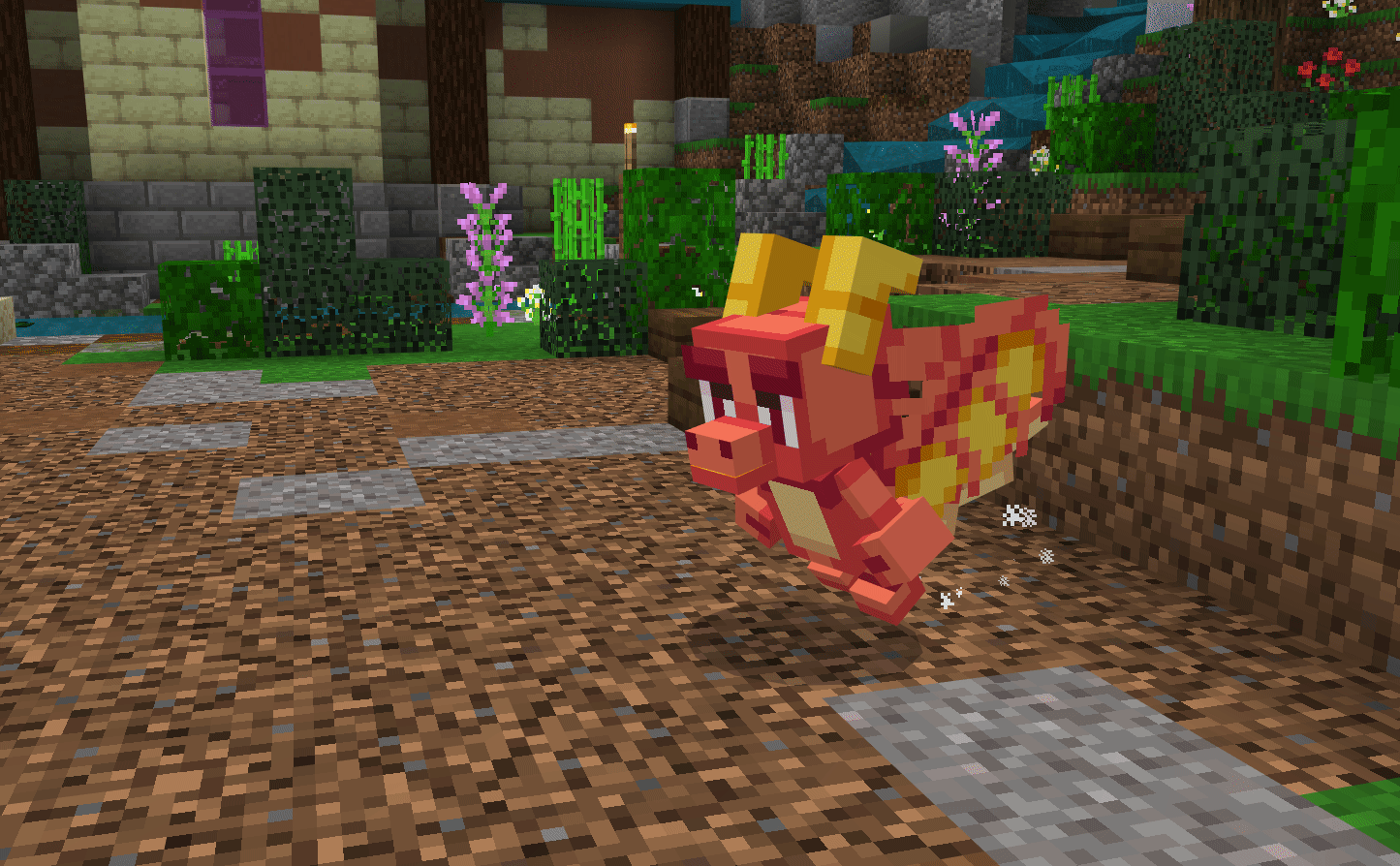 Each pet comes with its own unique animations, as well as an exclusive hub title and avatar. You can pick up an awesome new pet from The Hive Store, all the info can be found here!
Replay Cinema Updates 🎬
The Replay Cinema received some big updates recently! It now supports ALL of our permanent games!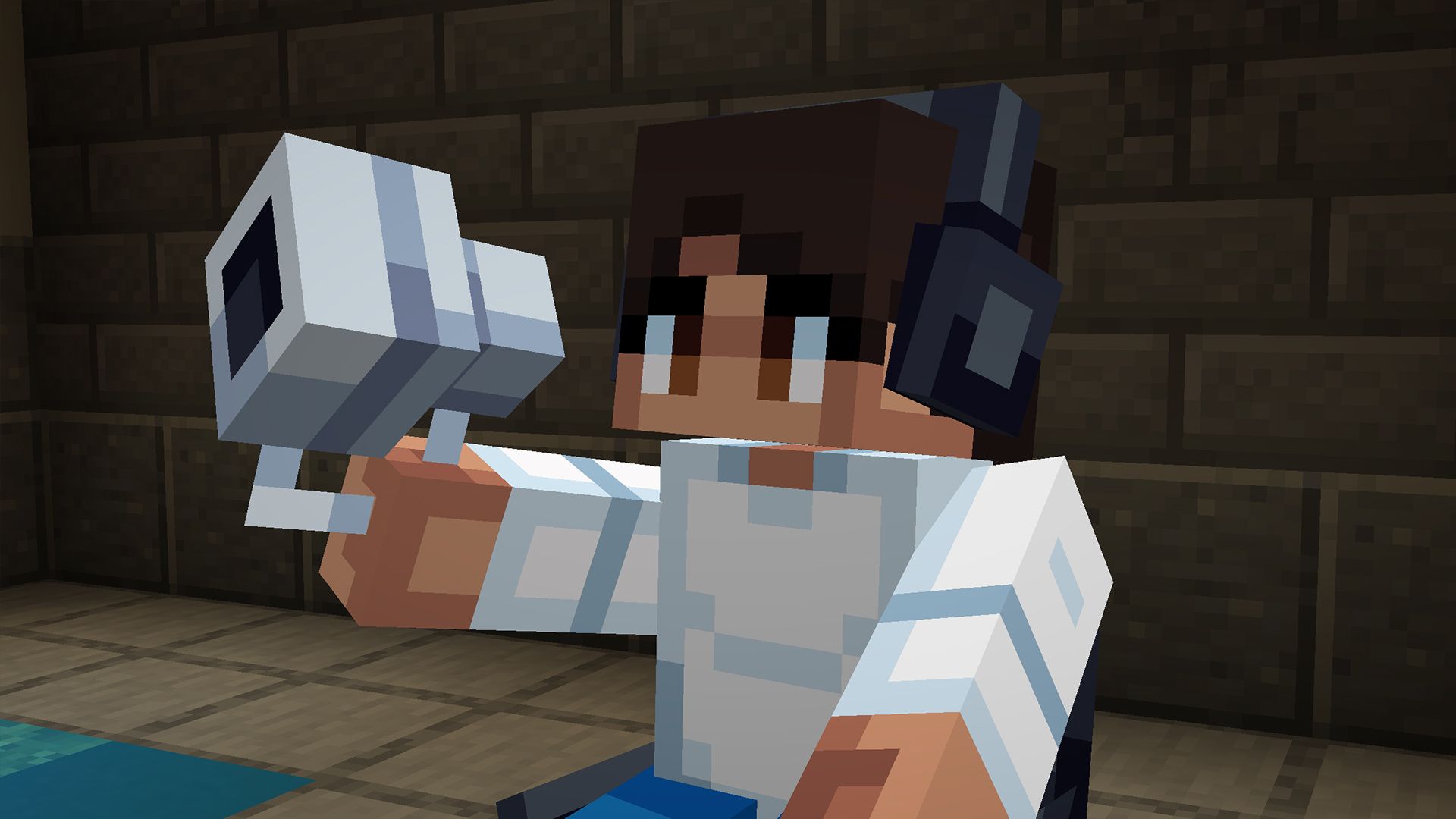 Whether it's a crafty kill in Murder Mystery or that insane clutch you just pulled off in SkyWars, you can now relive all of your best moments in the Replay Cinema!
Additionally, games that end in a tie are also now supported by the Replay Cinema!
🎬
More information about the Replay Cinema can be found
here
.
Social and UI Improvements 🥳
Over the past few weeks, we have slowly been testing and releasing parts of our brand new UI update! The game selector has a brand new look, and if you've played recently you may have seen our awesome new map voting menus, which are already in most of our games, and will be coming to all of our other games very soon!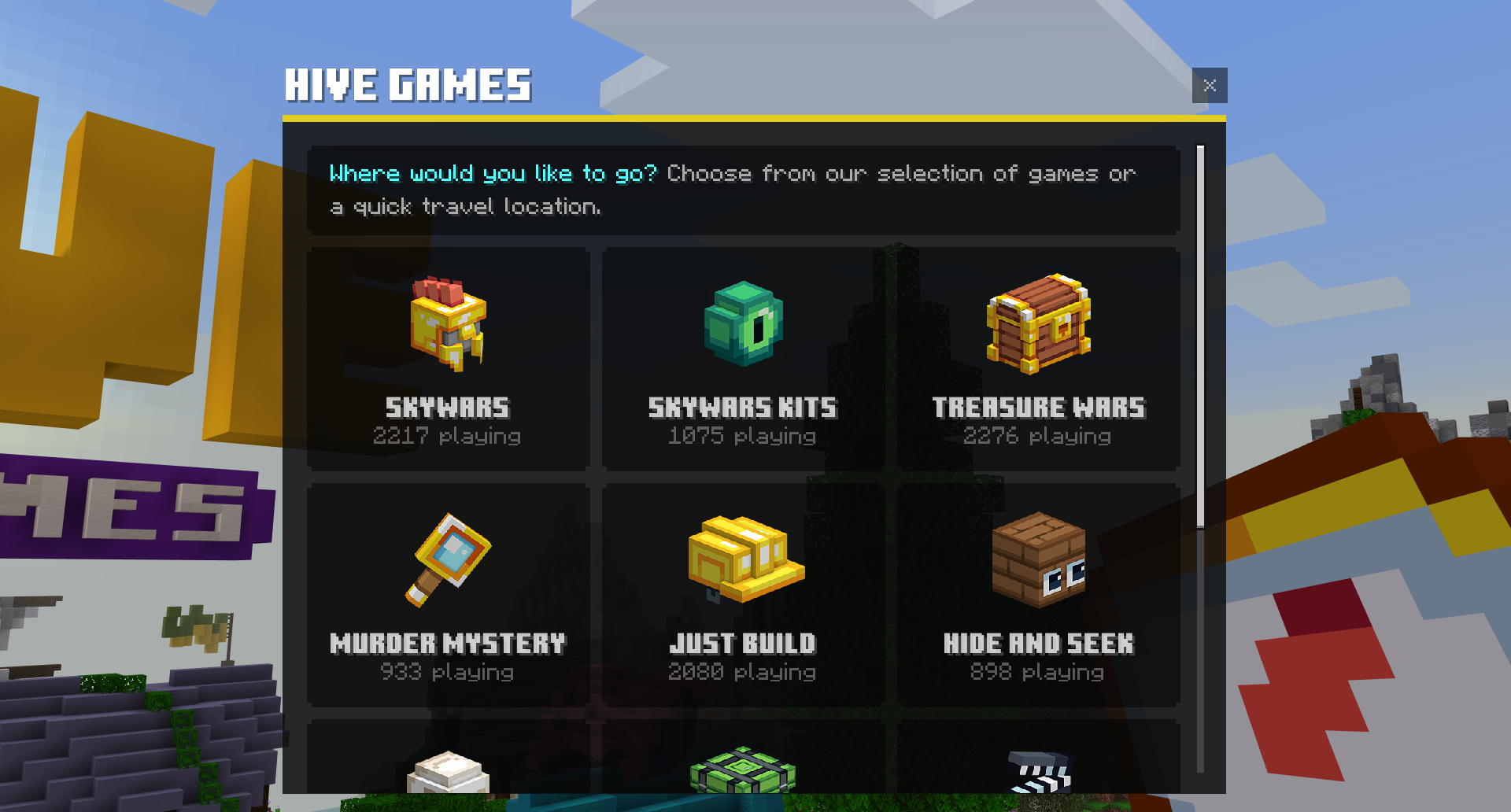 As well as the new menus, we've also been working on improving our social features; we recently released a major overhaul of our behind-the-scenes social system. In addition to making our existing social features more reliable, these updates pave the way for lots of exciting updates to our friend, party and locker features!
The new friend notifications are just a taste of some the awesome things to come, be sure to look out for further announcements!
In-Game Reporting 🚨
Coming across a rulebreaker is never fun, but with our recently added in-game reporting feature, reporting rulebreakers to our staff team just became a whole lot easier!
In-game reporting is now supported in all of our games, and can be accessed by typing /report in chat, or by using the hot-bar item as a spectator. You can also use the /recentreplays command to report players that were in your previously played games after they have finished.
By reporting rulebreakers, you are helping to keep The Hive fun for everyone - players that submit accurate reports will be rewarded with quest points!
Seasonal Maps 🗺️
Have you ever gotten tired of having to wait for an entire year to play your favorite seasonal map again? Wait no longer! With Custom Servers, you can now play on ANY of our maps, including seasonal exclusives, all year round!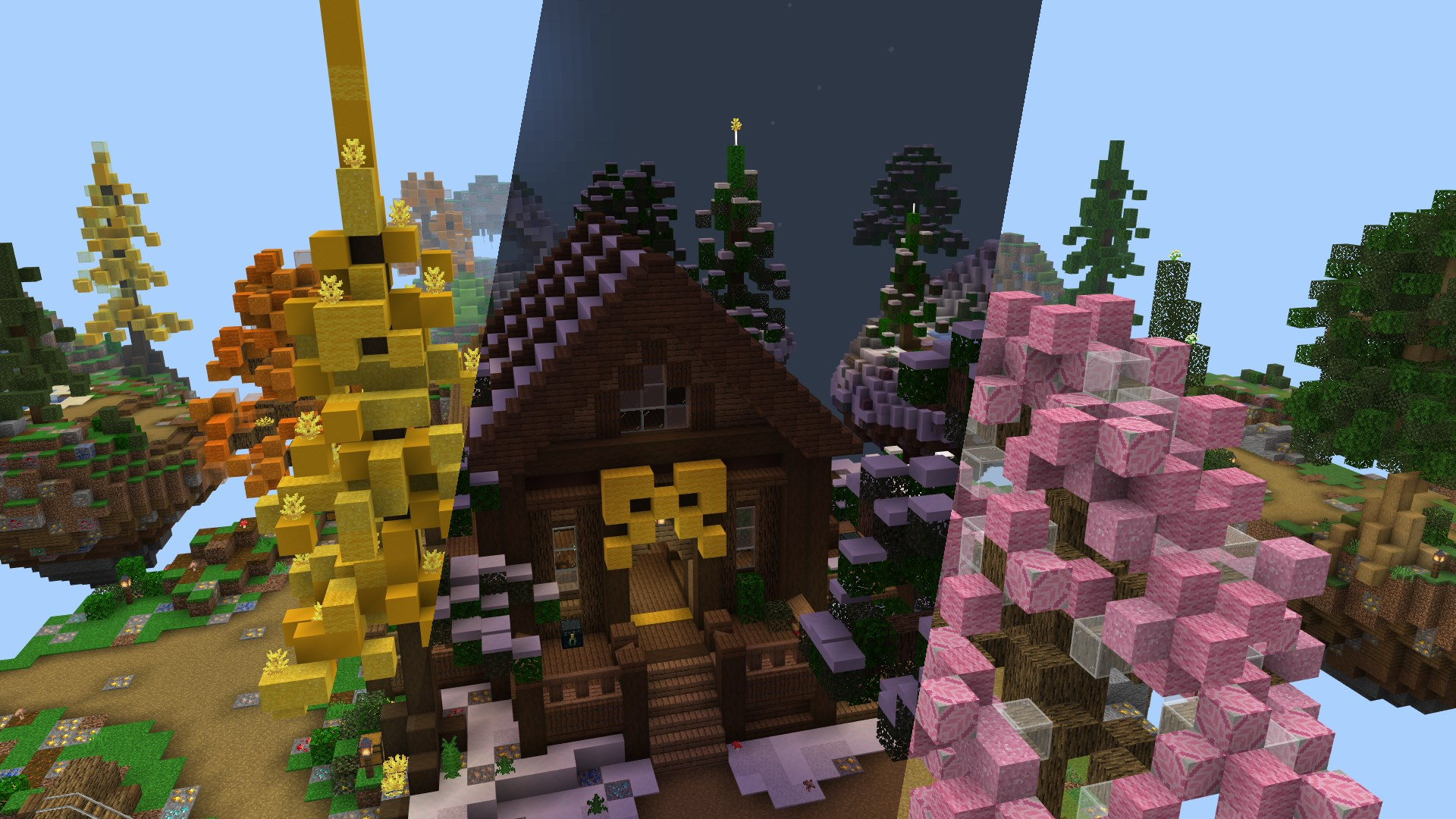 Which of our seasonal maps is your favorite? Be sure to let us know!
The Arcade 🕹️
Our team has been hard at work preparing our next HUGE update, The Arcade! If you follow us on Twitter, you might have seen that we recently shared a sneak peek of some of the exciting things we've been working on, check it out below!
The Arcade will be released during Spring 2022, be sure to follow us on Twitter for more previews!
Rocks? 🪨
On April 1st, after a solid few months of tireless research and development, we beta tested our most advanced pet yet, the pet rock!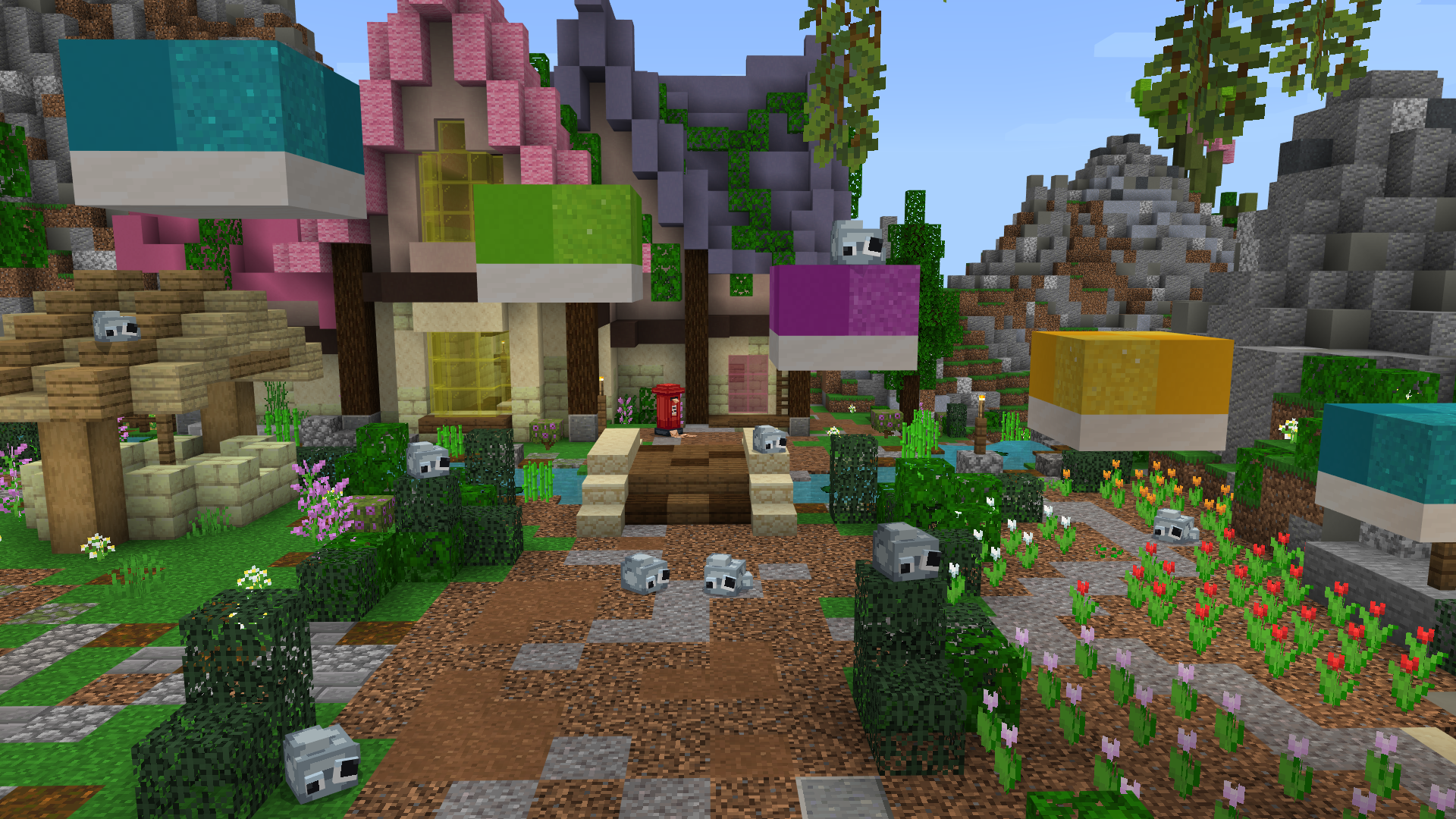 Throughout the day, over 350,000 of you logged in to pick up your own stony companion. The beta test was a huge success, and everyone that participated got to keep their new ore-some friend forever!
The Hive on r/place 🐝
This year's April Fools Day saw the return of Reddit's iconic r/place canvas. Determined to rise up to the challenge, some very dedicated Hive community members came together to help create and defend a miniature version of our logo, and mascot, Cubee!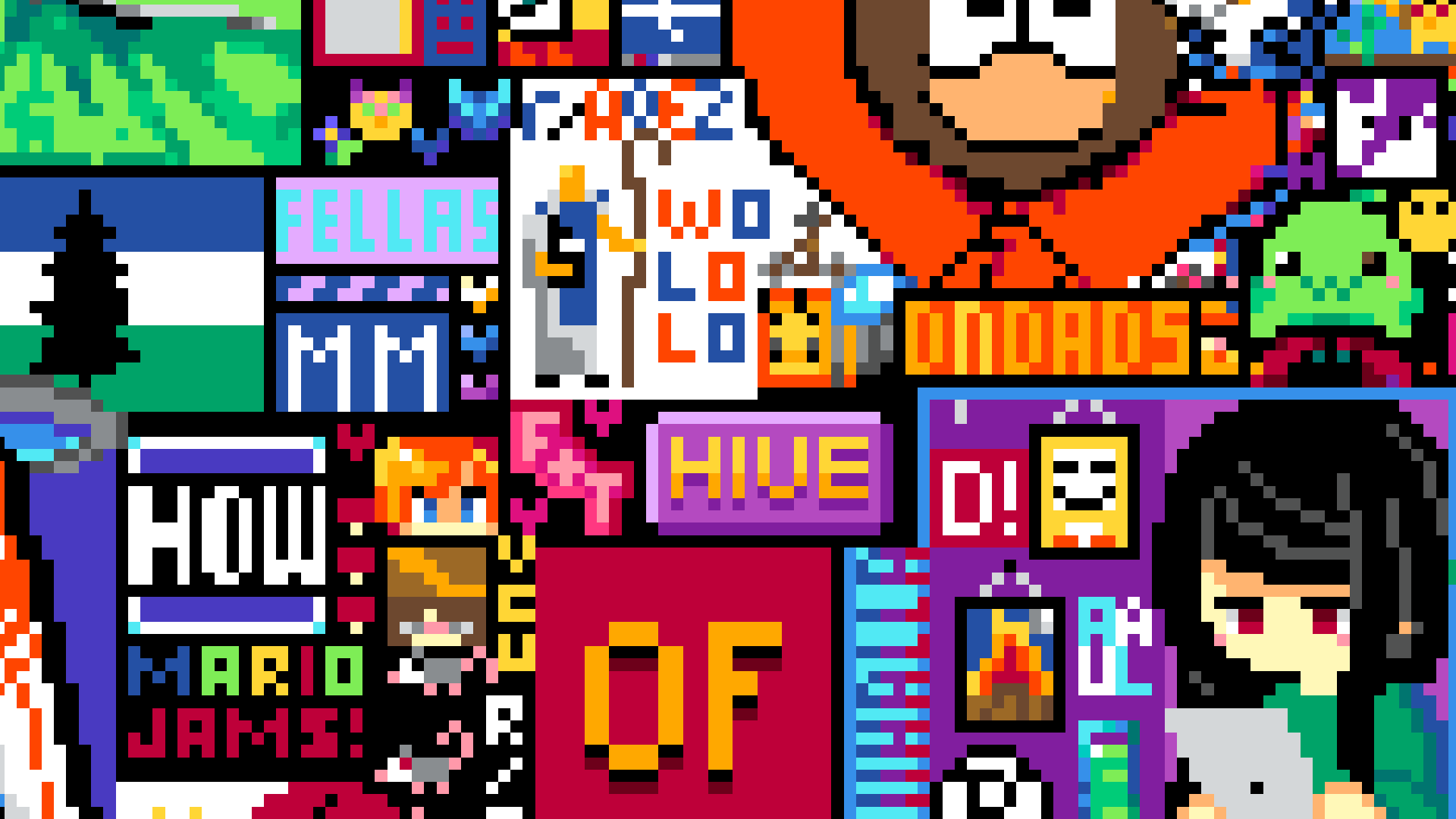 Thanks to all that helped us make our tiny dent in r/place history!
---
Community Spotlight 🏅
In this segment, we'll be highlighting some of our favorite community creations, shared by you, our amazing players!
Everybody that has their art or video featured on our blog will receive an exclusive hub title!
Colorful Drawing by Avery0902
Avery0902 shared this awesome drawing on our forums, it features some of their favorite costumes and pets!
We really liked how detailed each costume and pet is! Which one is your favorite?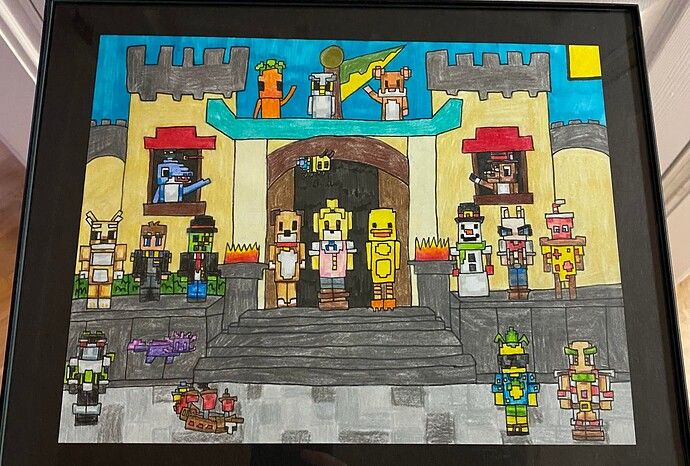 Roarsome Mount Concept by Fracasadoh
In January, we revealed that mounts would be coming to The Hive. Fracasadoh took it upon themself to create these amazing dragon and tiger mount concepts!
We loved the creativity of this artwork, and how it captured The Hive's art style, whilst still remaining original.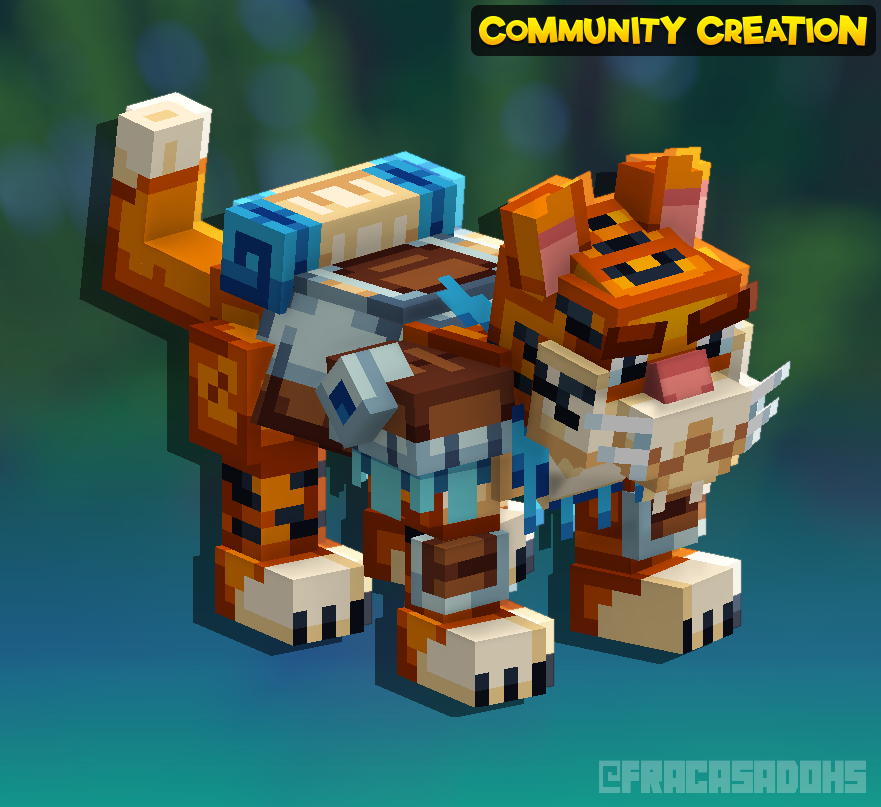 Creative Trapping by ItsAwto
We've seen lots of trapping videos over the last few months, but this one really stood out to us.
The team really liked how the Replay Cinema was used in such a creative way, especially for the cinematic part of the video!
ℹ️
Want your art or video to be featured in the next issue of The Buzz? Tweet us your awesome Hive creation using the hashtag #buzztastic to be in with a chance of seeing it in the spotlight!
---
That's it for this edition of The Buzz, be sure to subscribe to our blog to be the first to know about news and updates!
All players that subscribe to our blog in-game, by typing /newsletter will receive an exclusive Mail Bee costume!